Richest Nollywood actors In Nigeria
Landing on this page show you are willing to know who the Richest Nollywood Actors in Nigeria 2023 are, it would surprise you to know that Jim Iyke is currently the richest Nollywood Actor in Nigeria with a net worth of $30 Million Dollars.
As we all know Nollywood industry has grown so big and large over the years, since millions of Nigerians enjoy watching drama and they keep growing up year in year out. Nollywood industry is the third largest movie industry in the world, the actors are Also expected to be rich and famous since they work for one of the biggest movie industry in the world.
It's fun to know more about actors in Nollywood industry. Since our country is pretty populated, with over 200 million people, making Nigerian movie industry the biggest in Africa and 3rd biggest in the world. Nollywood actors are famous and well-paid. Many Nigerian actors are loved all across Africa, and the top Nigerian actors earn millions of Naira.
Richest Nollywood actors In Nigeria 2023
Our list of the top 20 richest Nollywood actors 2022 is based on their net worth. The richest actor in Nigeria is number one followed by the names of Nigerian actors whose net worth is a bit lower.
Actors who find their way into This list of top 20 richest Nollywood actors are very talented and have starred in numerous Nollywood movies earning them so much money in return.
Now lets explore the list of Top 20 richest Nollywood actors in Nigeria and their net worth.
20. Nonso Diobi Net Worth – $1 million
Nonso Diobi is a multiple award winning Nigerian actor and film director. While studying Theatre Art at the University of Nigeria, He made his debut on-screen appearance in a 2001 film titled Border Line followed by an outstanding performance in the movie tittled "Hatred". Nonso diobi went on to give a sterling performance in the movie 'Across the bridge' which gave him his major breakthrough after which he became a house hold name across Africa.
19. Osita Iheme Net Worth- $1.5 million
Osita Iheme, MFR is a Nigerian actor. He is widely known for playing the role of 'Pawpaw' in the film Aki na Ukwa alongside Chinedu Ikedieze. He recently gained popularity in India due to his prominence in various memes. He is the founder of Inspired Movement Africa which he founded to inspire, motivate and stimulate the minds of young Nigerians and Africans. he has estimated net-worth of $15 million dollars.
18. Yul Edochie Net Worth- $1.85 million

Yul Edochie is a Nigerian actor, named after popular Russian actor Yul Brynner. He is the son of Nigerian actor Pete Edochie. While Yul Edochie is not yet as wealthy as his father Pete Edochie, this young Nigerian actor looks great in movies and shares his talent with millions of Nigerians. The film Wind of Glory released in 2007 made him famous.
17. Adekola Odunlade Net Worth – $1.9 million
Odunlade Adekola is a Nigerian actor, singer, film-maker, producer and director, born and raised in Abeokuta, Ogun State, but from Otun Ekiti, Ekiti State. He gained popularity with his lead role in Ishola Durojaye's 2003 movie, Asiri Gomina Wa, and has acted in multiple Nollywood movies since then. He is the CEO of Odunlade Adekola Film Production (OAFP). His Net-worth is estimated to be $1.9 million dollars
16. Kenneth Okonkwo Net Worth – $2 million
Kenneth Okonkwo (born November 6, 1968) is a Nigerian actor , popularly known for his role in the movie Living in Bondage. as MR Andy.
In 2013 he won the African Movie Academy Award on a Special Recognition of Pillars of Nollywood. 2015 he was given a special recognition award by the organisers of the City People Entertainment Awards for his contribution to the growth of entertainment in Nigeria.
Richest Nollywood actors In Nigeria
So far he has been stared in over 100 movies and is net-worth is estimated to be $2 million dollars.
15. Kanayo O Kanayo Net Worth- $2.5 million
Anayo Modestus Onyekwere popularly known as Kanayo O. Kanayo, is a Nigerian actor. In 2006 he won the African Movie Academy Award for Best Actor in a Leading Role.
In 1992, Kanayo made his debut movie appearance in the film Living in Bondage. Kanayo has starred in over 100 films.
He is currently a United Nations ambassador and bears the title of MFR. and his net-worth is estimated to be $2.5 million dollars
14. Emeka Ike Net Worth – $3 million
Emeka Ike is a famous Nollywood actor, director, producer, investor, entrepreneur, television personality and a philanthropist. He always features in romantic movies.
Richest Nollywood actors in Nigeria
He has been regarded as one of the highest paid actors in Nigeria and also one of the richest actors in Nigeria. He is always known for playing a lover boy in romantic movies and also acts as a Casanova, heart breaker and sometime cheating husband in several Nollywood romantic movies. He has been in the industry for over two decades.
Richest Nollywood actors in Nigeria
Sometimes he plays the role of a criminal and hitman in action thriller movies. his net-worth is estimated to be $3 million dollars.
13. Olu Jacobs Net Worth – $3.5 million
Oludotun Baiyewu Jacobs, known professionally as Olu Jacobs, is an internationally acclaimed Nigerian actor and film executive. He has starred in several British television series and international films. Olu Jacobs has been hailed by many as one of the greatest and most widely respected African actors of his generation
Richest Nollywood actors in Nigeria.
He emerge the winner of 'Best Actor' award and other titles, Olu Jacobs, has acted in more than 100 films. You can watch them all and enjoy his talent. Olu's net worth is approximately 3.5 million U.S. dollars
12. Chinedu Ikedieze Net Worth – $3.5 million
Chinedu Ikedieze, MFR is a Nigerian actor. He is best known for playing alongside Osita Iheme in most movies after their breakthrough in the movie Aki na Ukwa. In 2007, Ikedieze received the Lifetime Achievement Award at the African Movie Academy Awards.
This star of so many films is currently one of the most influential celebrities in Nigeria besides being one of the top Nigerian actors.
11 O.C. Ukeje Net Worth – $3.7 million
Okechukwu Ukeje, known as OC Ukeje is Nigerian actor, model and musician. He came into prominence after winning the Amstel Malta Box Office (AMBO) reality show. He has received several awards including Africa Movie Academy Awards, Africa Magic Viewers Choice Awards, Nollywood Movies Awards, Best of Nollywood Awards, Nigeria Entertainment Awards and Golden Icons Academy Movie Awards. He has featured in several award winning films including Two Brides and a Baby, Hoodrush, Alan Poza, Confusion Na Wa and Half of a Yellow Sun. Okechukwu Ukeje has acted in a lot of films. Ukeje's net worth is about 3.7 million U.S. dollars.
10. Pete Edochie Net Worth – $3.8 Million
Veteran Nollywood actor Pete Edochie was once a broadcaster at the Eastern Nigerian Broadcasting Corporation before becoming an actor. He started acting in the 1980s with a lead role as Okonkwo in "Things Fall Apart". After "Things Fall Apart" Pete Edochie became successful as an actor getting roles in soap operas and in movies. He has featured in many movies and has won prestigious awards.
9. Nkem Owoh Net Worth – $3.9 Million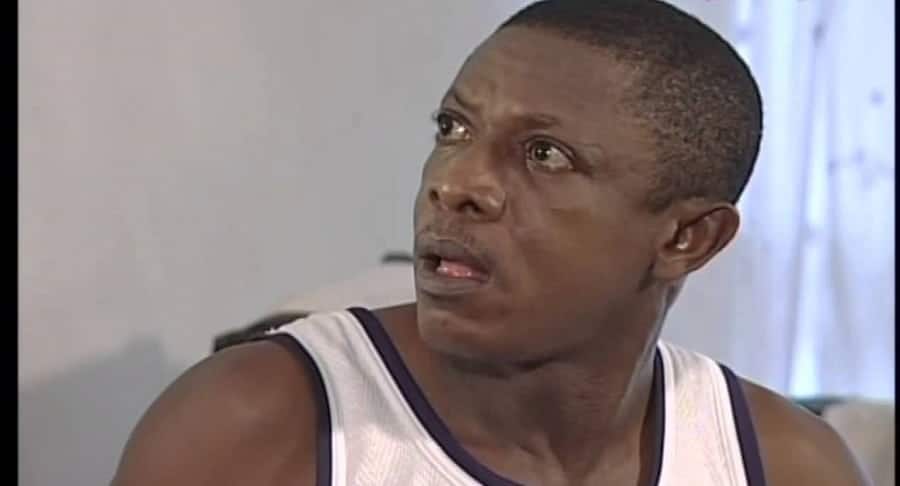 Nkem Owoh is a comical actor who started acting in the 1980s. He also featured In "Things Fall Apart" and "New Masquerade" a popular comedy TV series in the 80s. Some of his notable movies are Taboo, Ukwa, A Fool at 40, Ghana Must Go, Spanner, Mr. Trouble, Osuofia in London and so on. Nkem Owoh well interpreted comical roles in movies has taken him far and wide in the movie industry.
Richest Nollywood actors in Nigeria.
8. John Okafor Net Worth – $4.2 Million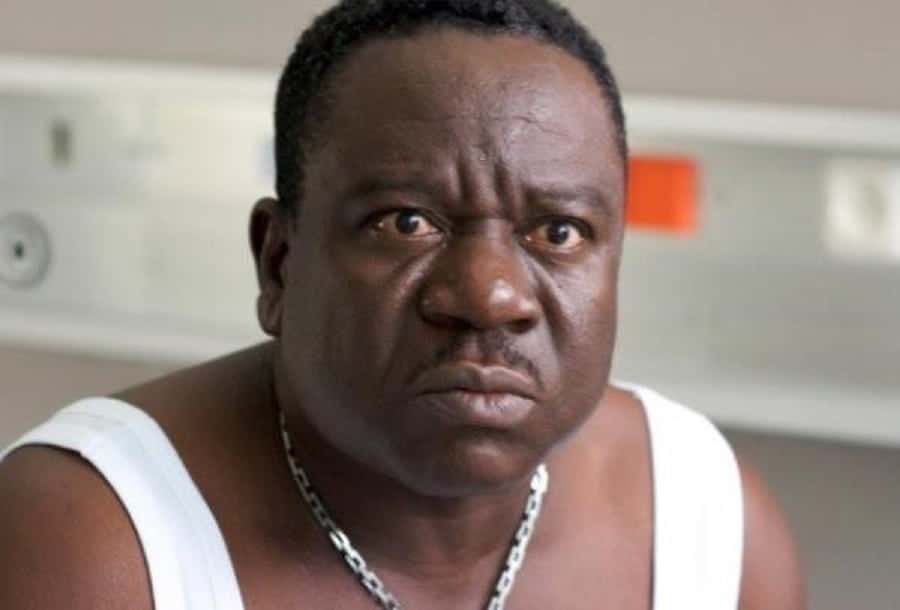 John Okafor role in a comic movie titled Mr.Ibu which he acted in 2004 boosted his career as an actor and ever since then he has been referred to as Mr. Ibu. John Okafor imbecility roles in movies stood him out among his colleagues and has featured in several comic movies making him one the richest Nollywood actors.
7. Ramsey Noah Net Worth – $4.5 Million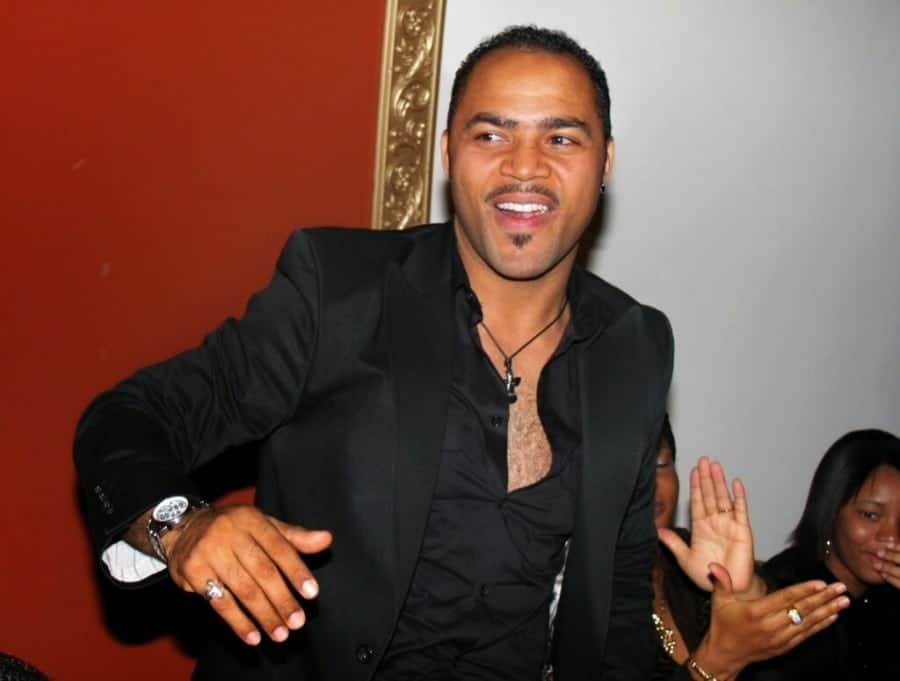 Ramsey Noah romantic acting skills in movies has endeared him to be caste by movie producers and loved by many movie watchers in Nigeria. The handsome actor is regarded as "Nollywood Lover Boy". Ramsey Noah starting acting since 1993 and has make money and fame for himself over the years.
6. Mike Ezurounye Net Worth – $4.7 Million
Mike Ezurounye was a banker before he became an actor. His first movie was titled "Broken Marriage" and ever since then he has featured in many movies. Mike signed an endorsement deals with Glo telecommunication company and Airtel.
5. Segun Arinze Net Worth – $5.1 Million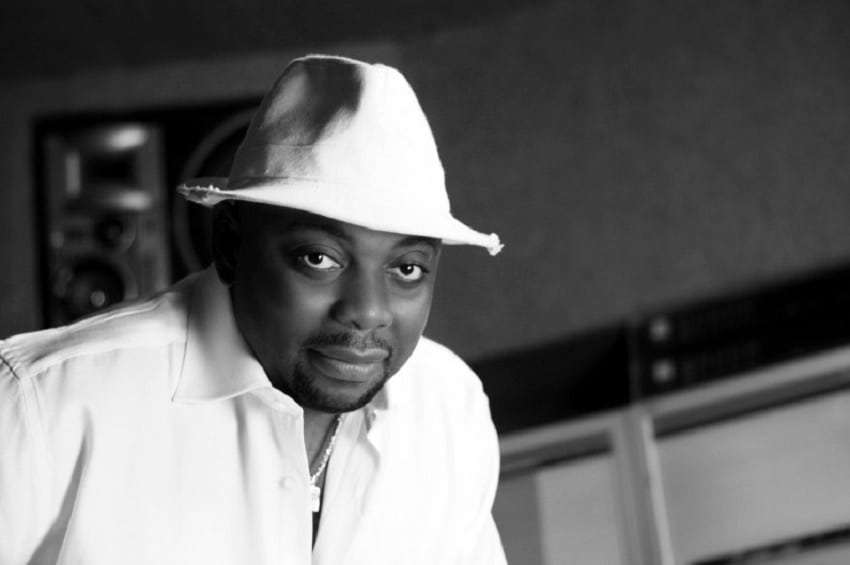 Segun Arinze is an actor, singer, script writer, producer, director and does voice over for TV and radio commercials. He was once known as "Nollywood Bad Boy". Segun Arinze gained his popularity from the soap opera "Ripples" in the early 90s and has since remained one of the top Nollywood actors.
Richest Nollywood actors in Nigeria.
4. Chidi Mokeme Net Worth – $8.0 Million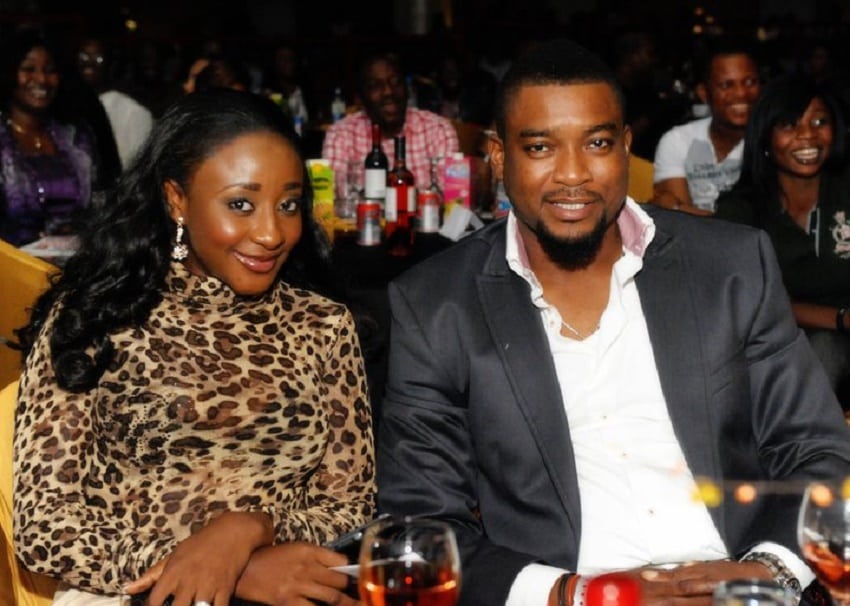 Chidi Mokeme is a Nigerian actor, model and a TV host. He started acting since 1995 and has become successful in his career. His fame soared when he presented in the first two seasons of popular Nigerian Reality TV Show, Gulder Ultimate Search (GUS).
3. Desmond Elliot Net Worth – $11 Million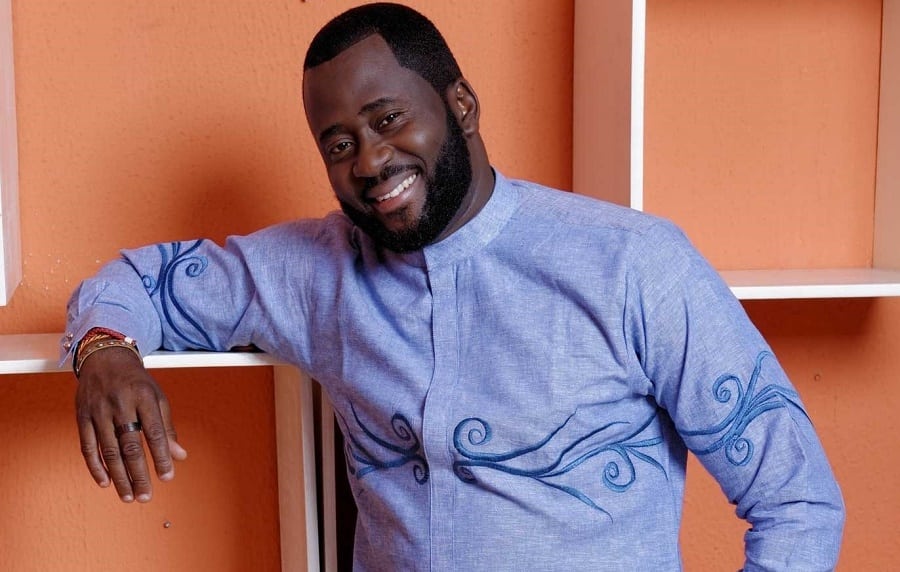 Desmond Elliot is a top Nollywood actor and film director. He has featured and directed many Nollywood movies. He ventured into politics in 2014. Desmond Elliot is making money from different sources acting, directing, endorsements and politics. He contested and won the Surulere Constituency in the April 11, 2015 Nigerian General Elections.
2. Richard Mofe Damijo Net Worth – $17 Million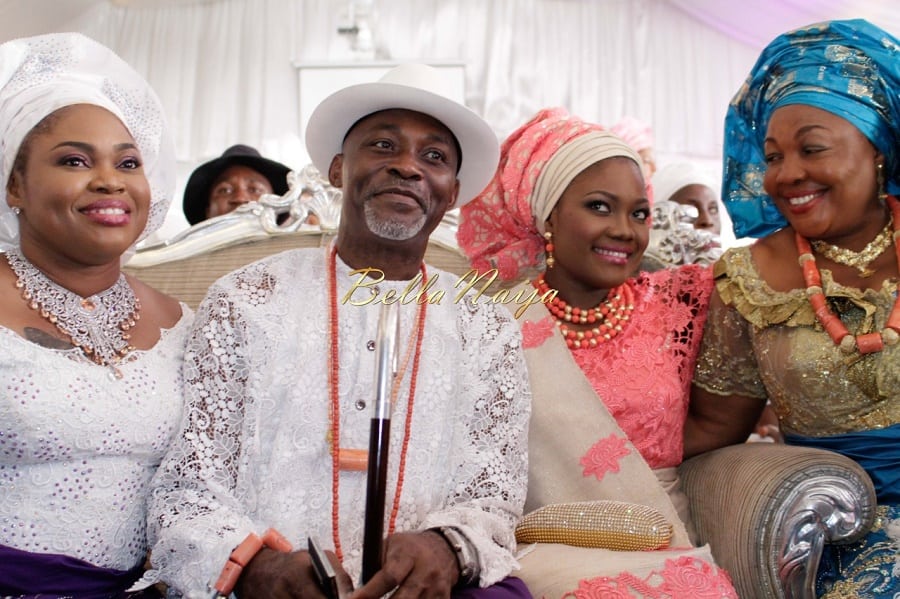 Richard Mofe Damijo is a veteran Nollywood actor who has featured in many blockbuster movies. He also does voice over for radio and TV commercials. Richard Mofe Damijo has signed some mouth watering deals for different companies and he is a former commissioner for Culture and Tourism in Delta State.
Richest Nollywood actors In Nigeria.
1. Jim Iyke Net Worth- $30 million dollars
Jim Iyke is an actor and a businessman, he began acting in 2001. He's one of the sought after actors in Nollywood. Jim Iyke has a bottled water company called "Burgeon Table Water", clothing line called "Untamed Closet" and the founder of Jim lyke Foundation for Children with Special Disabilities. Jim Iyke is the richest actor in Nigeria now. This famous actor has acted in over 150 movies. He is wealthy and loved by his fans who know that his real name is James Ikechukwu Esomugha. The star of American Driver (2017) is very successful.
Richest Nollywood actors in Nigeria.
Jim Iyke is currently confirmed the Richest Nollywood actors in Nigeria, with an estimated net worth of $30 million dollars
These are the top 20 richest Nollywood actors along with their net worth. Now you know the names of the most financially successful actors in Nigeria movie industry.
Note: those who find themselves on this list has work hard endlessly for it, as we all know the career that lead to success require a price and those who we just finish discussing has paid the required price in the past.