Best Album Of The Year 2022: You might have heard that the album is dead. That's not true.
While we all had a great time with Beyoncé's 'Break My Soul' in June, it took on new meaning when we heard it in the context of Renaissance in July.
You might have heard that technology – namely streaming – has killed the album. In truth, it's made the experience of listening to them richer.
When Kendrick Lamar's Mr. Morale & the Big Steppers appeared in May, we saw how these songs made the world feel in real time. You could tell from the tweets when someone made it to 'We Cry Together'. It was a worldwide listening party and a striking example of music's connecting power.
2022: The Year That Was
When it comes to unforgettable moments in music 2022 did not disappoint.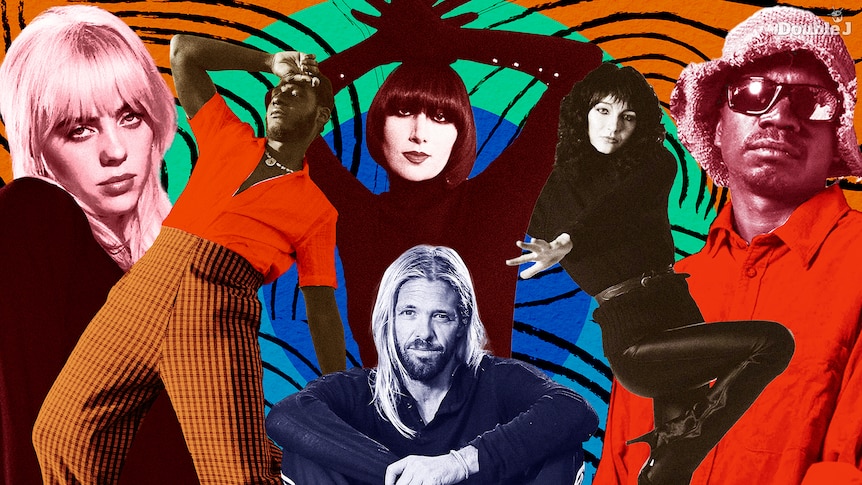 You might have heard that there's no money in recorded music anymore. That artists get by on income from touring and selling T-shirts. Also not true, especially today.
Being on the road is more expensive and stressful than ever. Yes, it still brings untold amounts of joy to artists and fans alike, and that's a joy worth chasing. It just comes at a cost that not every artist can wear right now.
To sit down with an album is to truly respect the craft of an artist. To buy an album is to truly invest in it.
Creating songs out of thin air is kind of like making magic, and it's a task more thankless than you'd expect. Buying albums and spending 45 minutes in the world an artist has created remains the best way to show belief and give tangible support to those who dedicate their time to getting that magic just right.
We hope that you discover something new on our list below. Our ninth annual collection of the albums that we, as a team of music lovers, agreed to be the best of the year.
More than ever, we implore you to spend some money on buying music from the artists you love best, whether they're on here or not. It might be a few bucks for a download on Bandcamp, it might be a few hundred on a special package that pulls together a grand artistic vision. These people, their talent and their dedication, are worth investing in.
It's been another tough year for most of us. The thought of having to struggle through it without the help of these albums is too much to bear. – Dan Condo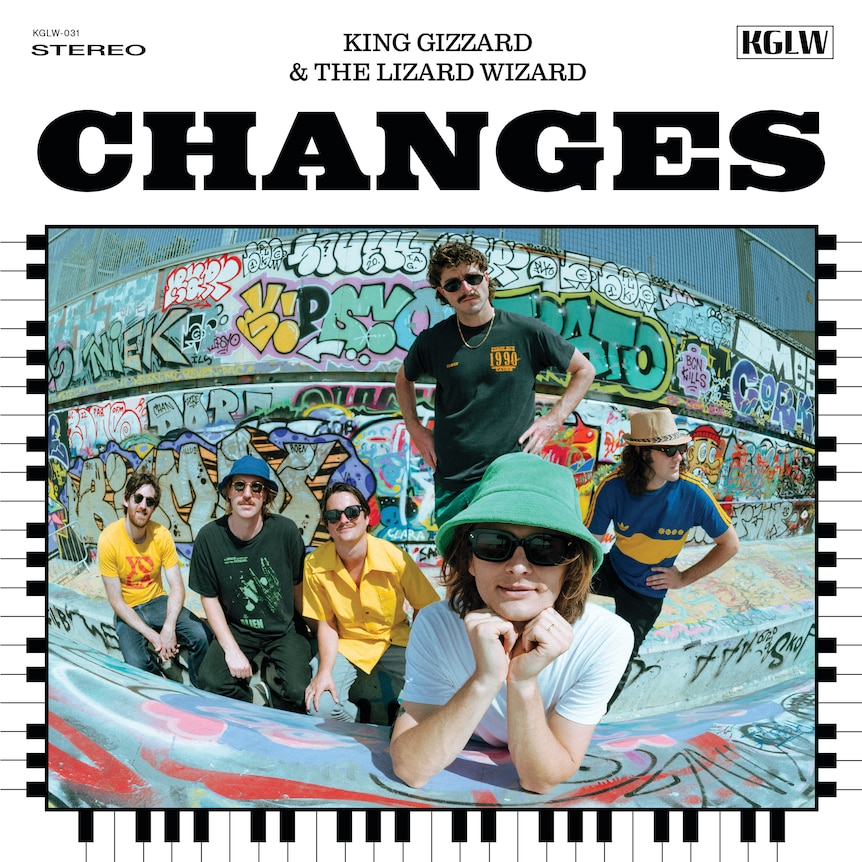 Top 50 Best Album Of The Year 2022
50. King Gizzard & the Lizard Wizard – Changes
What else could they possibly add to their catalogue? It may be their 23rd album, but King Gizzard & The Lizard Wizard always find a way to create something special.
Changes is full of colour, complexities, intricacies, and moments woven out of the most delightful sounds. They've captured some of their catchiest indie/psychedelic pop yet. Anything with a touch of the '60s and '70s – especially if it has flute – will win my heart.
I've listened to this record on long drives, lazy weekends and whenever I could get a spare second. It's an honour to be taken on their blissful, funky, and creative exploration on this record. Most importantly, I love how the record leaves you feeling: light, creative and in another realm. – Claire Mooney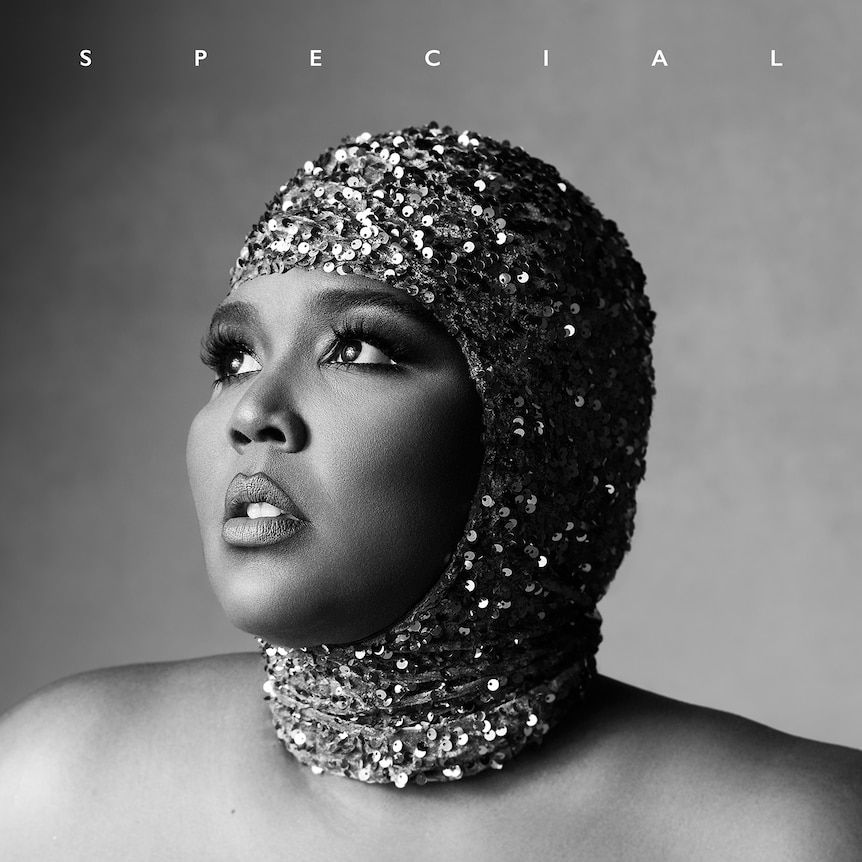 49. Lizzo – Special
Lizzo can do no wrong!
I fell in love with her powerhouse voice on hits like 'Truth Hurts' and 'Good As Hell', and the good vibe bangers haven't stopped coming.
On Special, Lizzo's chaotic energy is channelled into disco, pop and funk tunes, like 'About Damn Time' and '2 Be Loved', that instantly get stuck in your head.
For balance and depth there are some old school slow jams like 'Naked' and 'If You Love Me'. Lizzo delivers a hollaback reply on 'Grrrls', and 'I Love You Bitch' is the self-help anthem I need daily.
If you want fun and careless abandon – turn up the speakers and dance! – Wendy Saunders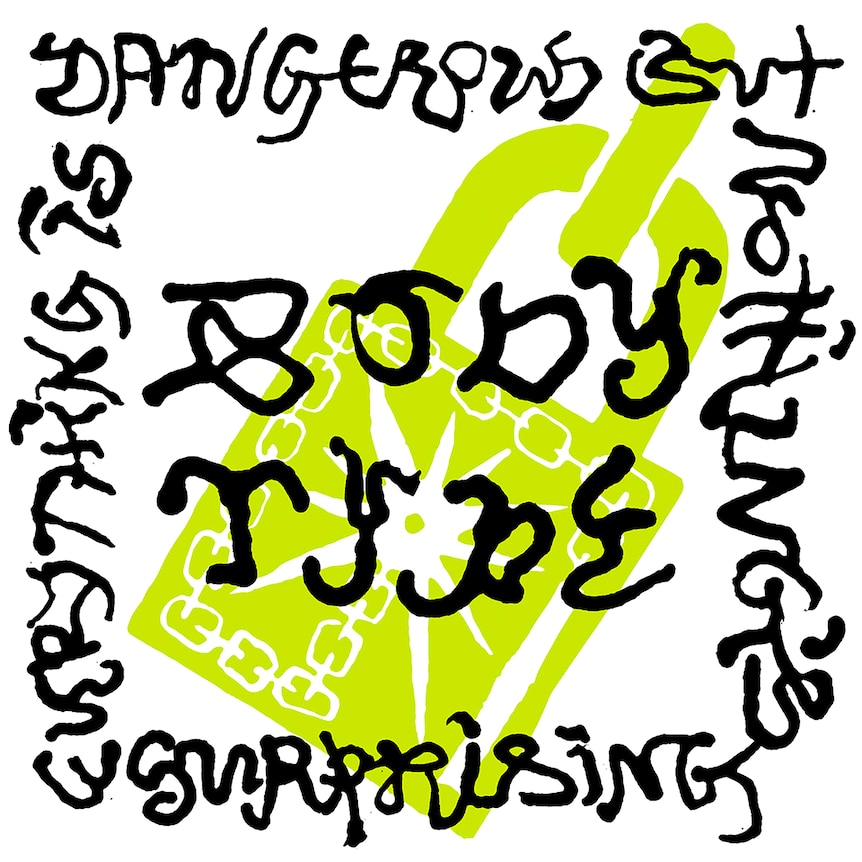 48. Body Type – Everything Is Dangerous But Nothing's Surprising
Have you ever asked yourself if the TV show Daria was made today, what would the soundtrack sound like? The answer is this album.
Body Type's Everything Is Dangerous But Nothing's Surprising is a wave of nostalgia, they wear their influences on their sleeves, while making their unique version of punk rock their own.
With angst, truth, rage, and moments of sweetness to collect yourself, it's a start to finish listen. A real album, with ebbs and flows that takes you on a journey.
Genre bending at its best. – Cassie Walker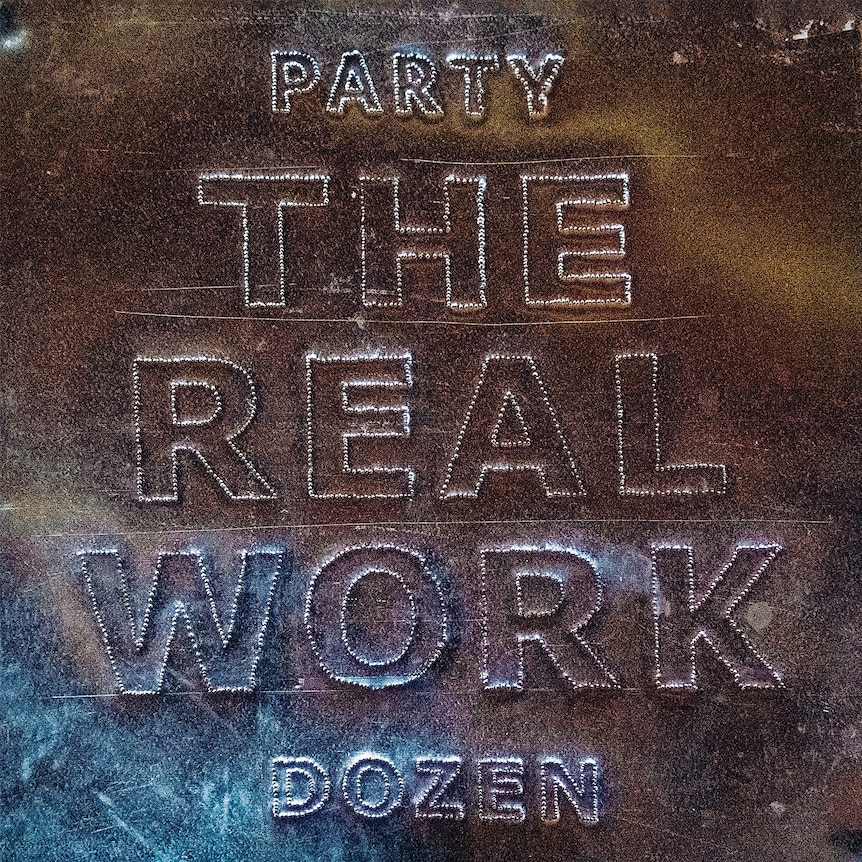 47. Party Dozen – The Real Work
This is not a record for all occasions, this is music that needs to be felt as well as heard. You should be present for every gloomy moment of The Real Work, the third album from Sydney duo Party Dozen, from the doom riff that opens it to the dusty trip hop beat that shuts it down.
Do that and you'll uncover endless highlights. The psychedelic propulsion of 'The Worker' will send you back in time, the creepy 'Earthly Times' comes across like Naked City without the pretence, while 'Major Beef' sounds like The Budos Band if they were possessed by evil spirits.
Doesn't matter what you call it – punk, noise, indie rock, metal, shoegaze, jazz – so long as you play it loud and let it take over, you'll get a whole lot out of The Real Work. Oh, Nick Cave's on there too. – Dan Condon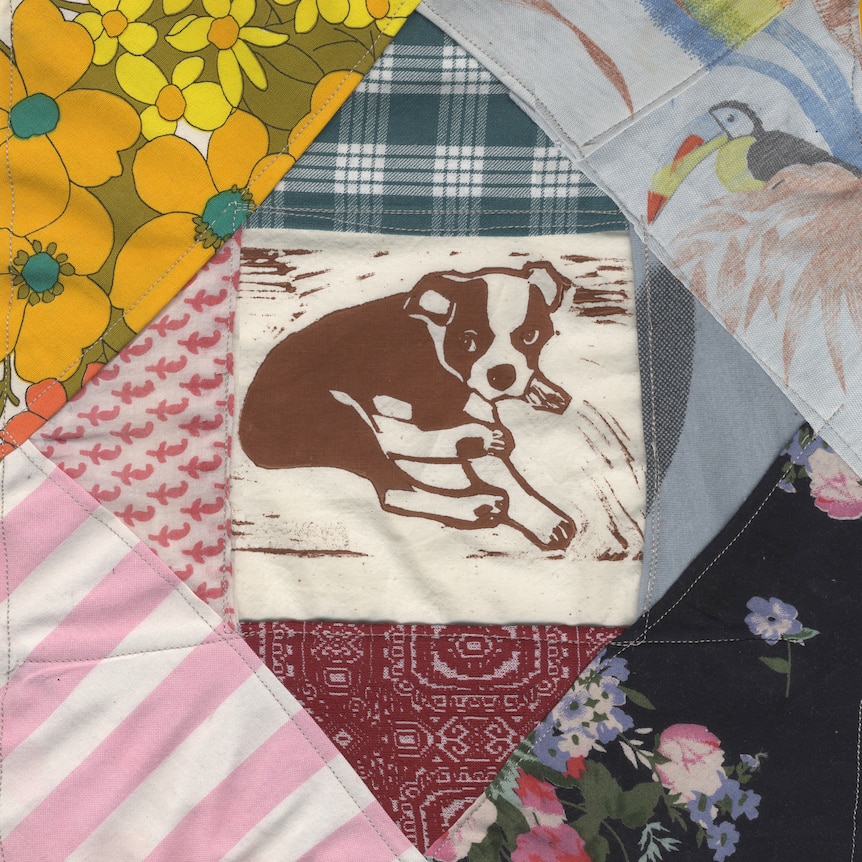 46. Mapache – Roscoe's Dream
Even though Mapache is the project of a couple of relatively young guys from modern-day America, this album seems to hover in space and time, as a beautiful eruption of jangly inspirations from half a century ago.
The album gives us what's on the label: a dream-like listen, awash with warm vacuum-tube saturated tones, sounding like it's coming from your Dad's favourite hi-fi.
Songs like 'I Love My Dog' make you feel like your pet is on your lap, and 'Man and Women' make you want to sway your way around the room with a swing reminiscent of The Band. – Henry Wagons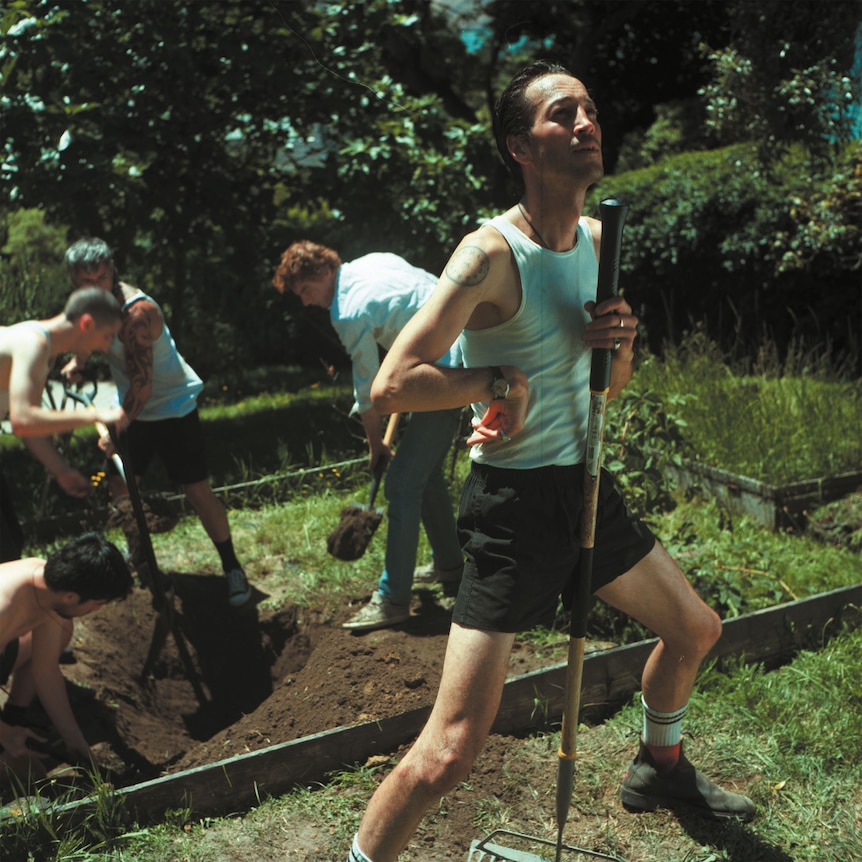 45. Marlon Williams – My Boy
New Zealand singer-songwriter Marlon Williams' new album is a slice of pop heaven.
From its opening title track to 'Thinking Of Nina' – Marlon's ode to US TV series The Americans – to the touching 'Soft Boys Make The Grade' the beats are flawless and dark lyrics over pop melodies keep you on the edge of your seat. Marlon makes us not want to return to the party on 'Don't Go Back' – what the hell is going to happen later at that party?!
On Marlon's third solo studio album he is more playful, bright and experimental with the production – lots of synths, retro drums and '80s vibes.
We even get a nod to Marlon's Maori heritage with some singing in language. From this soft girl, this boy has made the grade A+. – Wendy Saunders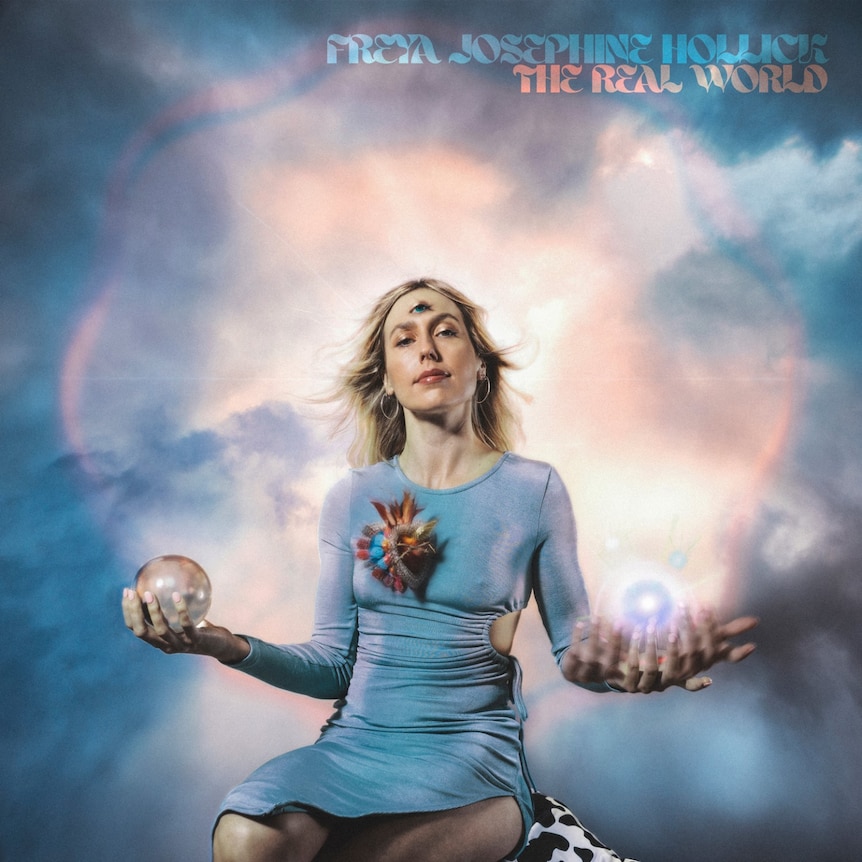 44. Freya Josephine Hollick – The Real World
The Real World is a prime example of how an Australian perspective can perfectly twist and spice up Americana music.
This record sees Freya Josephine Hollick in full flight and is abrim with genre-transcending, wide-ranging influences that are well beyond the confines of any Southern honky tonk bar.
Though much of the album was recorded and embedded in the inherent twang of Lucinda Williams' legendary band Buick 6, songs like the title track 'The Real World' float in the outer reaches of the cosmos, while 'Nobody's No Better Than No One' has the grit and stomp of the outback. – Henry Wagons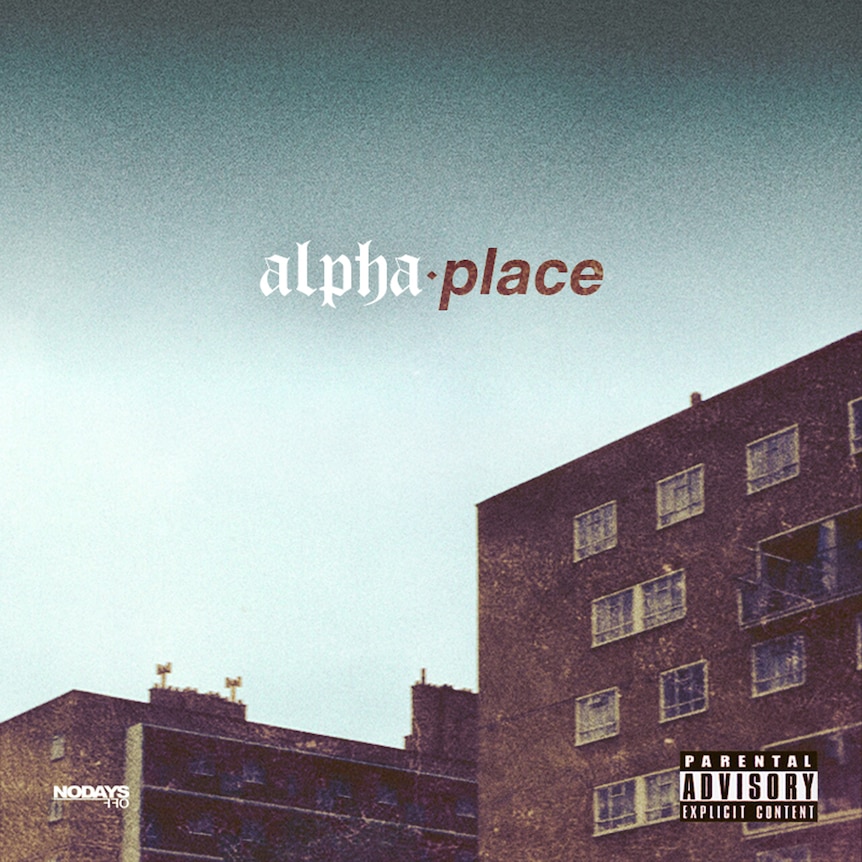 43. Knucks – Alpha Place
The art of storytelling has long been a highly respected skill in an MCs arsenal. The US has given us Slick Rick and Nas, Australia has given us Kobie Dee.
The UK has given us Knucks; a North West Londoner with a knack to verbally paint vivid street tales over melodic drill riddims. Alpha Place to Knucks is what It Was Written is for Nas; a masterful display of lyricism and expressionism.
The way Knucks bops through each drum pattern and piano tinkle with style and conviction is enough for me to say he is going to be named as one of the UK's best alongside Dave, Skepta and Giggs.
Check out 'Alpha House', 'Leon the Professional' and 'Hide & Seek' for the proof in the pudding. – Hau Latukefu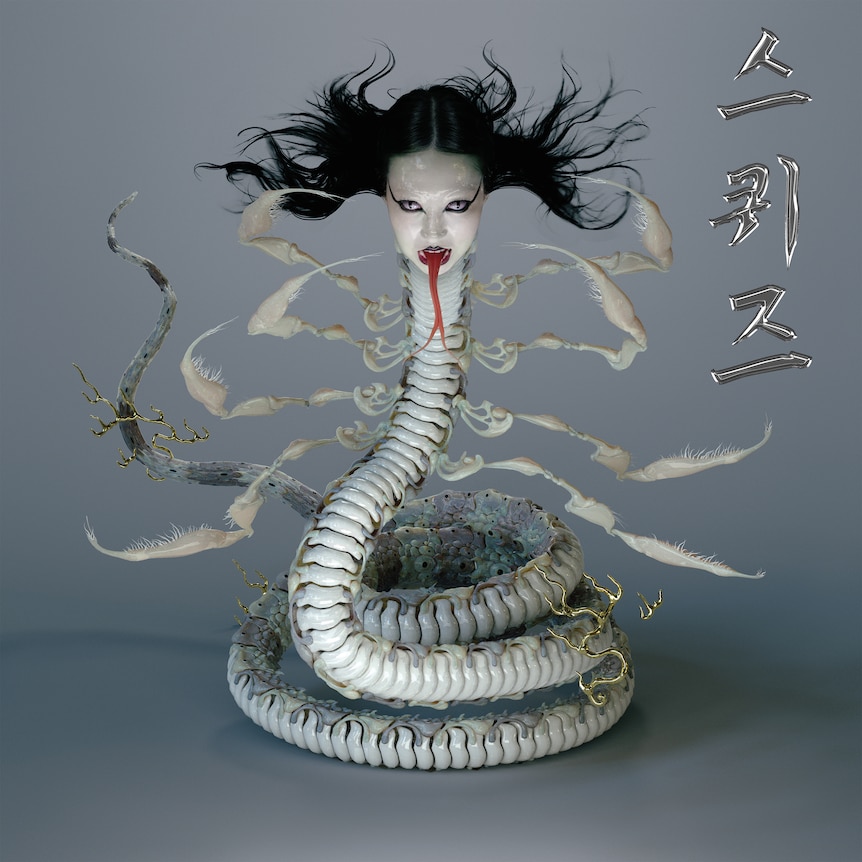 42. SASAMI – Squeeze
SASAMI swaps shoegaze-bedroom-indie for ultra-distortion on her second album, smashing genres together, up-ending expectations.
Bursts of electro-grunge transition into glossy pop-country. Daniel Johnston's 'Sorry Entertainer' gets a hair-metal makeover. Megadeth's Dirk Verbeuren contributes explosive double-kick drums to 'Skin A Rat'. It's a record where contradictions, contrasts and duplicity is embraced with beautiful effect.
The charm and playfulness of her 2019 debut are still here, but we have had a global pandemic since then and SASAMI isn't shying away from the rage, anger, frustration, fury, grief, and despair she felt during that period.
She is drilling into the dark, not walking out into the light. At least not until the end, when an ominous but lush orchestral interlude heralds the transcendent, affecting lament 'Not A Love Song'. – Ryan Egan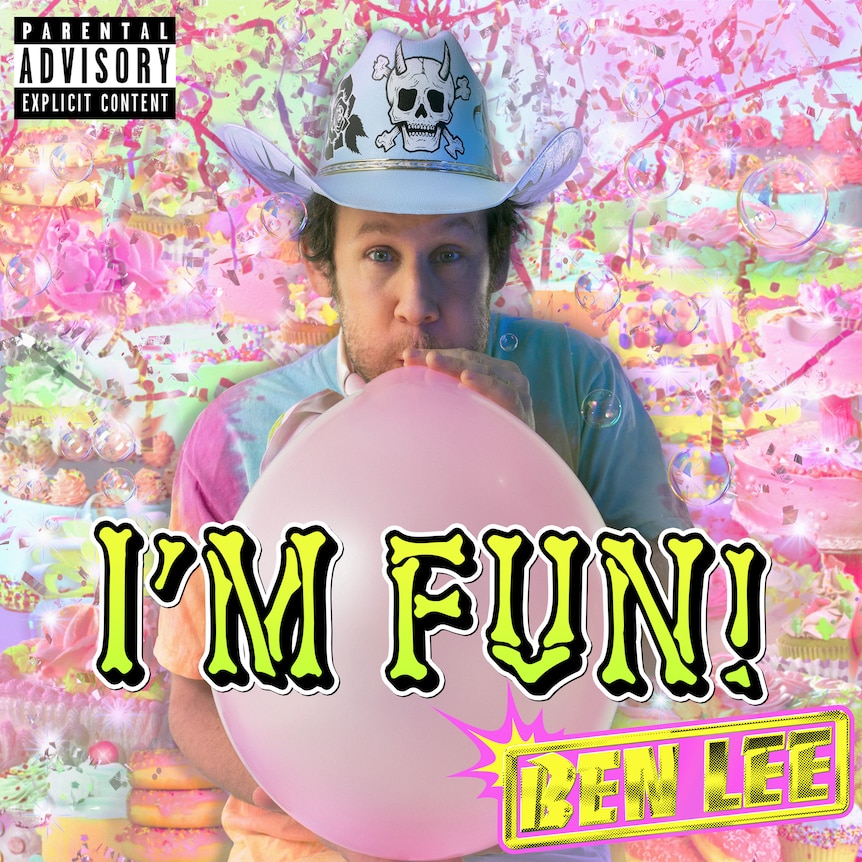 41. Ben Lee – I'm Fun!
On his 20th solo album, Ben Lee reflects on his past, shares his truth, and hopes for a future filled with fun. Its largely delicate, acoustic songs allow plenty of space for the songwriter to exhibit his knack for perfect pop hooks and to tell us his side of his story.
He does that in frank fashion: 'When I was younger, I was an arsehole,' he sings in 'Arsehole', a particularly forthright reflection on a record full of straight talk.
If nothing else, you must respect Lee's endurance and resilience – often in the face of heady criticism – and his continued unwillingness to bend to the whims of his detractors.
I'm Fun! showcases some of Ben Lee's most objectively impressive talents and some of his most polarising traits. – Dan Condon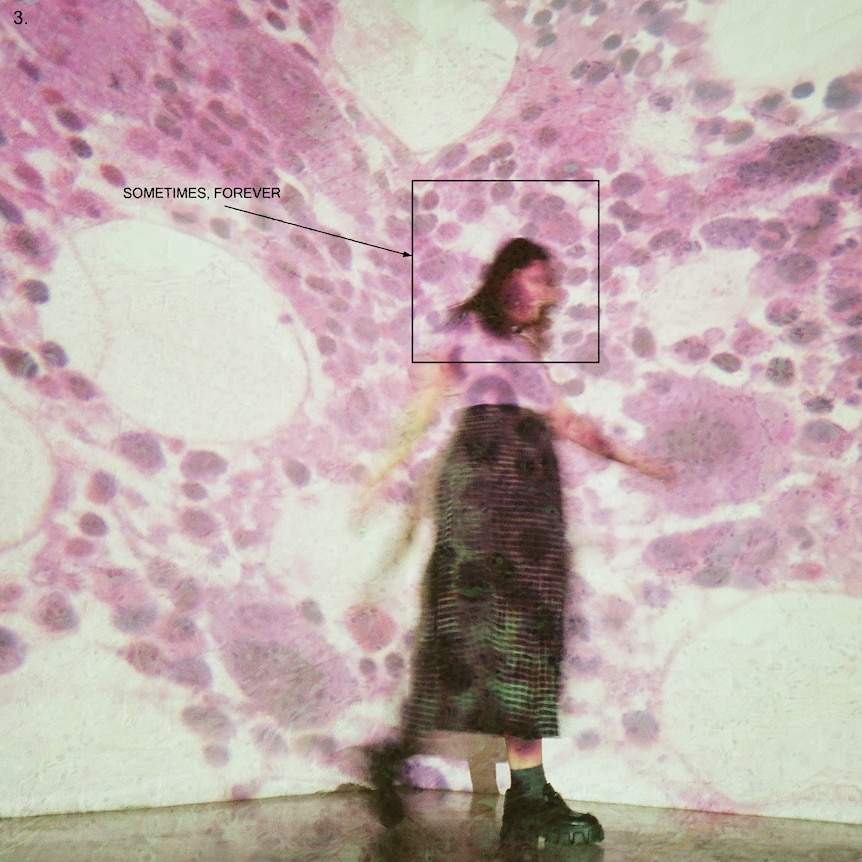 40. Soccer Mommy – Sometimes, Forever
Soccer Mommy's latest album makes me feel 14 years old, sitting in my room, playing a CD start-to-finish on repeat, while reading every lyric in the booklet.
It effortlessly floats between catchy indie rock and more complex motifs, while keeping it cohesive.
I love the layering of sound that you can steep yourself in, yet you can imagine how well the core of the music would work more stripped back, performed by a four-piece band.
And I love music where I can feel the touchpoint to physically playing it. – Rad Yeo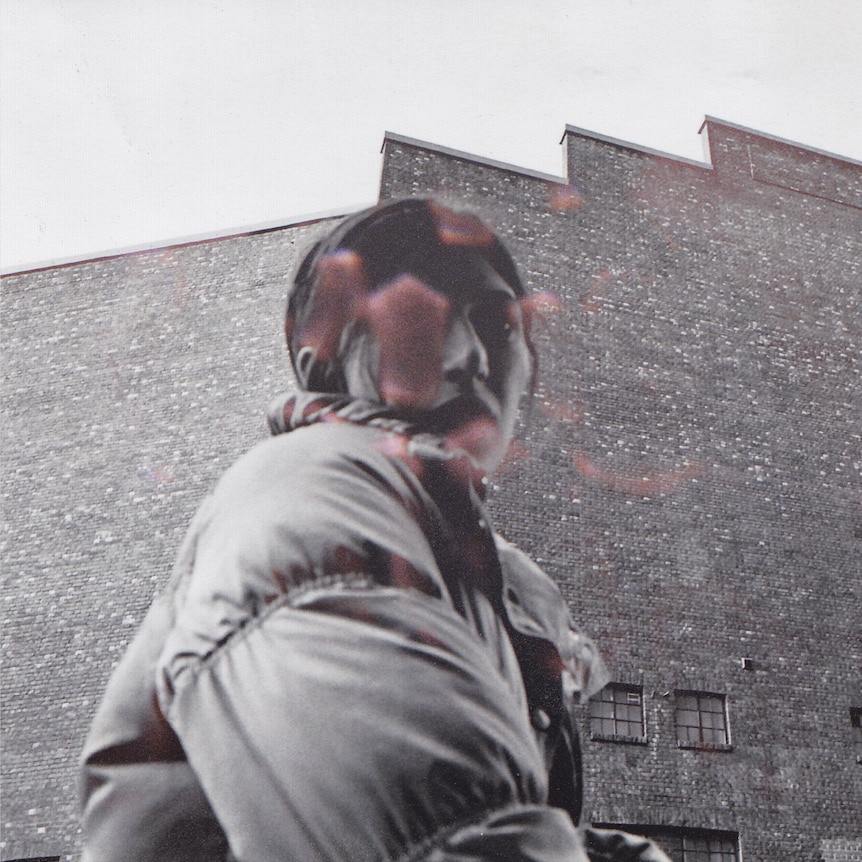 39. Aldous Harding – Warm Chris
If I hadn't loved Aldous Harding's last album so much, I probably wouldn't have given this album as much time as I did.
At first, I missed the immediate hooks and cohesion that 2019's Designer was rich in, thinking it was a more disjointed affair that kept me at arm's length.
Now I think its variety is its biggest strength. Not just the way she changes her voice from high-pitched whisper to nasally sneer to a Neil Young kind of drawl, but how each song is a small world to inhabit for a bit, before moving on to the next.
Each little world hints that there's more beyond its few minutes, while the evocative but enigmatic lyrics are designed not to transmit a message but to encourage you to contribute to the meaning-making process. An effort that's well worth it. – Stacy Gougoulis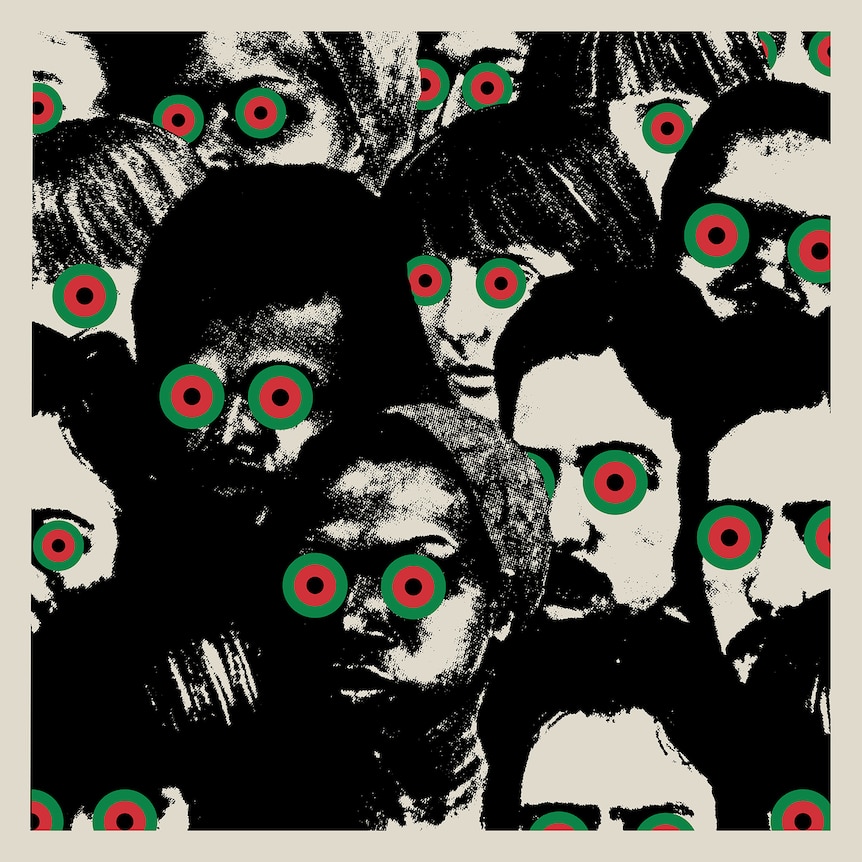 38. Danger Mouse & Black Thought – Cheat Codes
When one of the most exciting producers of the past two decades teams up with one of the most revered rappers of all time, expectations are high.
Cheat Codes is a dream pairing between The Roots' lead MC Black Thought, and prolific producer Danger Mouse. It's an album rich with texture, emotion, and artfully selected 1960s and '70s soul and funk samples.
There's an understated elegance to the paired back sampling choices which are expertly looped, melding seamlessly with Black Thought's relentless flow. Several songs on the record are shaped around a single, freestyle verse as Black Thought traverses pop culture, Black history, and personal experiences.
Add to this a string of exceptionally talented features from the likes of A$AP Rocky, Run The Jewels, Michael Kiwanuka, Raekwon, Joey Bada$$, and even a posthumous verse from MF DOOM, it's no wonder this album feels like a masterclass in old-school, conscious hip hop. – Gab Burke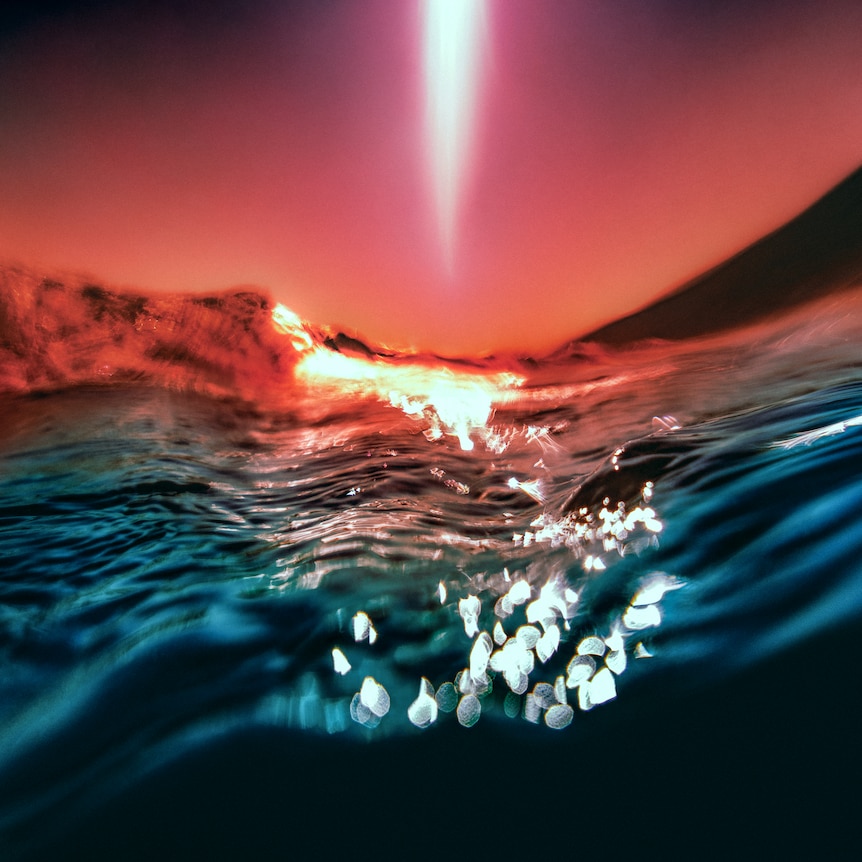 37. Bonobo – Fragments
I know Bonobo can be softly polarising. Personally, I'll ingest basically anything Simon Green puts out into the musicverse, but others find his string- and synth-laden work too down-tempo to be anything more than "easy listening".
Whichever side you stand on, know that Bonobo's going to be consistently soothing. Fragments is his seventh studio album and capitalises on his signature meld of organic instrumentation with 'chill-out' electronic formats and genres.
It's an atmospheric body of work that's just as focused on the composition of its instrumental tracks as its vocal features, which come from the likes of Jordan Rakei, Jamila Woods, and meme lord-turned-soft boi crooner, Joji. Fragments is exactly what I expect and want from Bonobo. I love it. – Imogen Hanrahan
36. ThornBird – ThornBird
The debut solo album by ThornBird is such an honestly surprising release, it's like reading back on your own journal. Deep, raw, emotional, gentle, and real.
It's the debut solo album from The Waifs' Vikki Thorn, a voice many Australian music fans have grown up with.
Her voice is comforting, although original, and this album a strong step away from her band.
The production sounds classically Australian, and this album will fit comfortably within your record collection. – Cassie Walker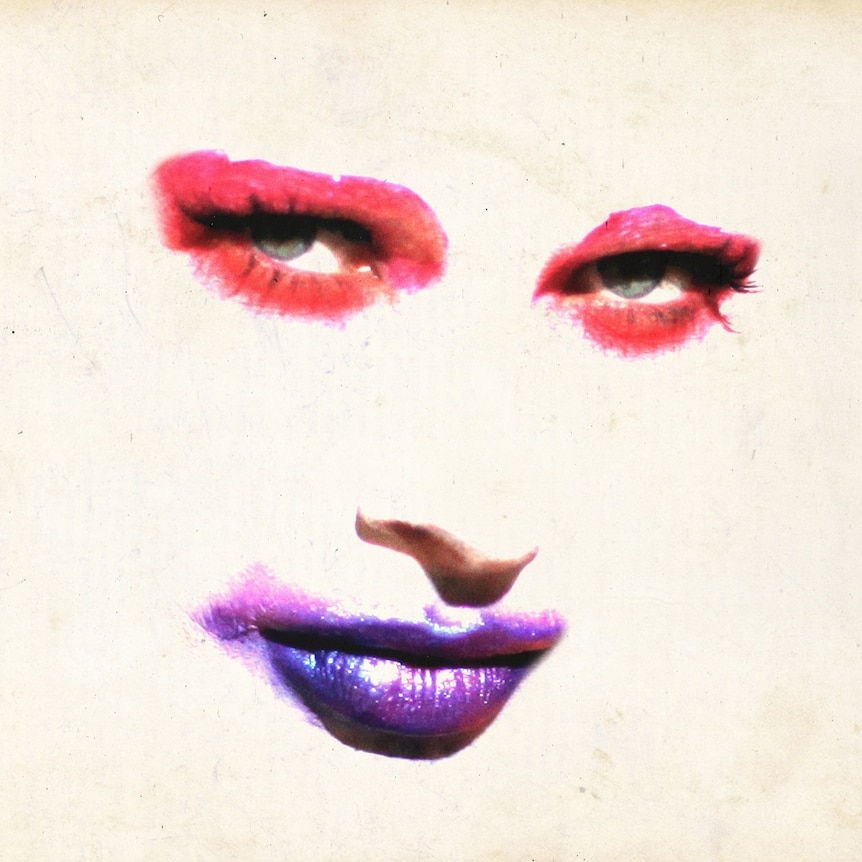 35. Alexisonfire – Otherness
Alexisonfire haven't just made one of the best heavy records of 2022, they've produced one of the most accessible and cohesive of their career.
Thirteen years since their last album and seven years after reforming, the Canadian post-hardcore group sound like a band who have never been closer.
Otherness has the power and intensity of their earlier releases, without the breakneck speed.
The songs feel bigger, with more space around the crushing riffs, and big choruses that get stuck in your head, and tight verses. The best songs here – like 'San Soliel', 'Reverse The Curse' and 'Sweet Dreams of Otherness' – will be set staples for years to come. – Ryan Egan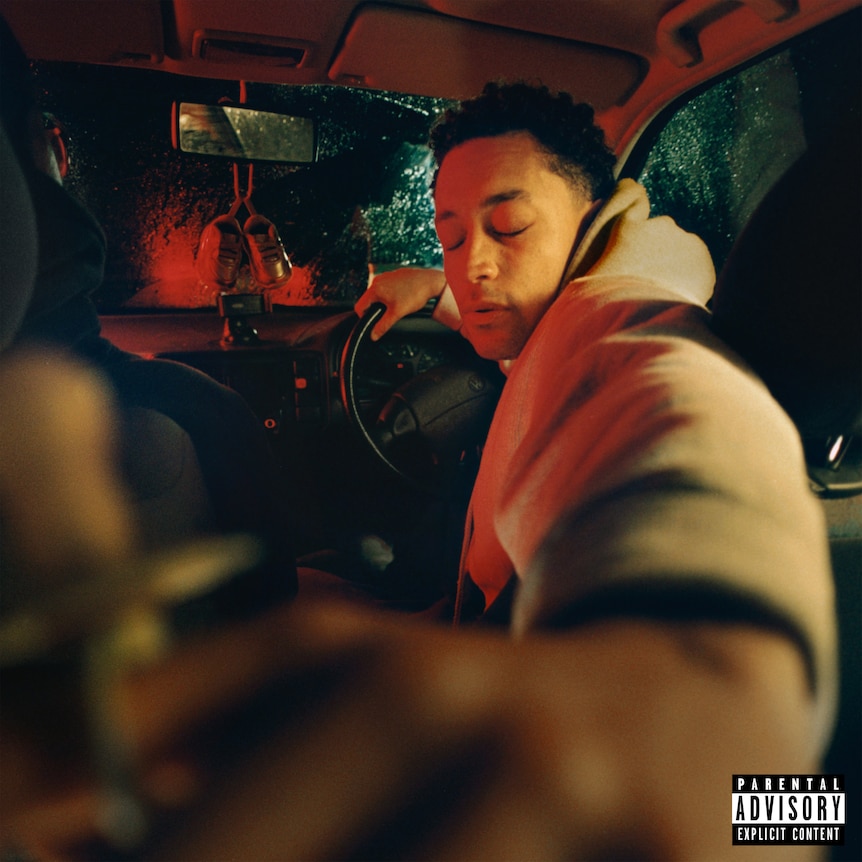 34. Loyle Carner – Hugo
Autobiographical songwriting isn't new to Loyle Carner. Since 2017's Yesterday Gone first introduced us to the South London rapper, his talents as a wordsmith have continued to galvanise. On third LP, Hugo, we see the next step in that evolution.
Hugo shows Carner is unafraid to put himself on the stand for questioning, dissecting thought patterns and emotional responses in a way that produces some beautiful moments of vulnerability and self-awareness.
New parenthood and reconnecting with one's roots, it seems, has made Carner more curious than ever about his place in the world and the way in which he moves through it.
Hugo shows Carner stepping up and into a new light as a rapper, but more importantly, as a man. – Sose Fuamoli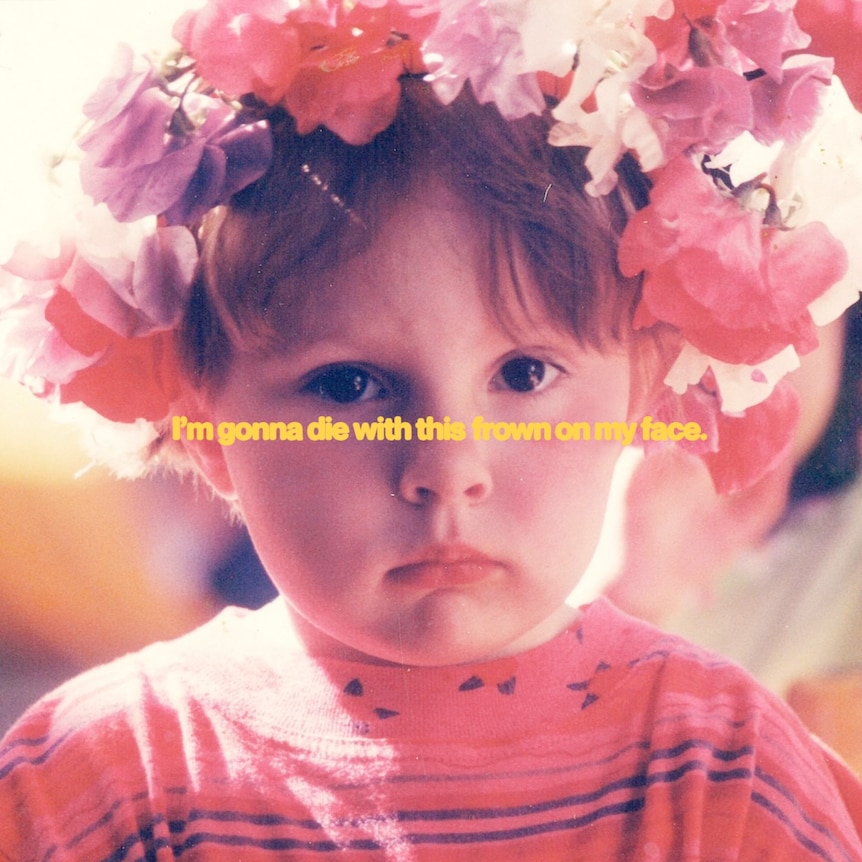 33. Ruby Gill – I'm Going To Die With This Frown On My Face
I spent lockdown progressively drawing away from lyrical music, favouring droning extended house mixes. Maybe it was a reflection of the monotony and repetitiveness around me or the need to get away from others' thoughts and feelings.
Hearing Naarm-based Ruby Gill's song 'You Should Do This For A Living' helped rock me out of this, it's really that soul-shattering.
Ruby's cut-through storytelling, evocative wails, and gentle instrumentation were basically my gateway back to listening with intent, and her debut album, i'm gonna die with this frown on my face is simply a perfect culmination of that pure talent. – Imogen Hanrahan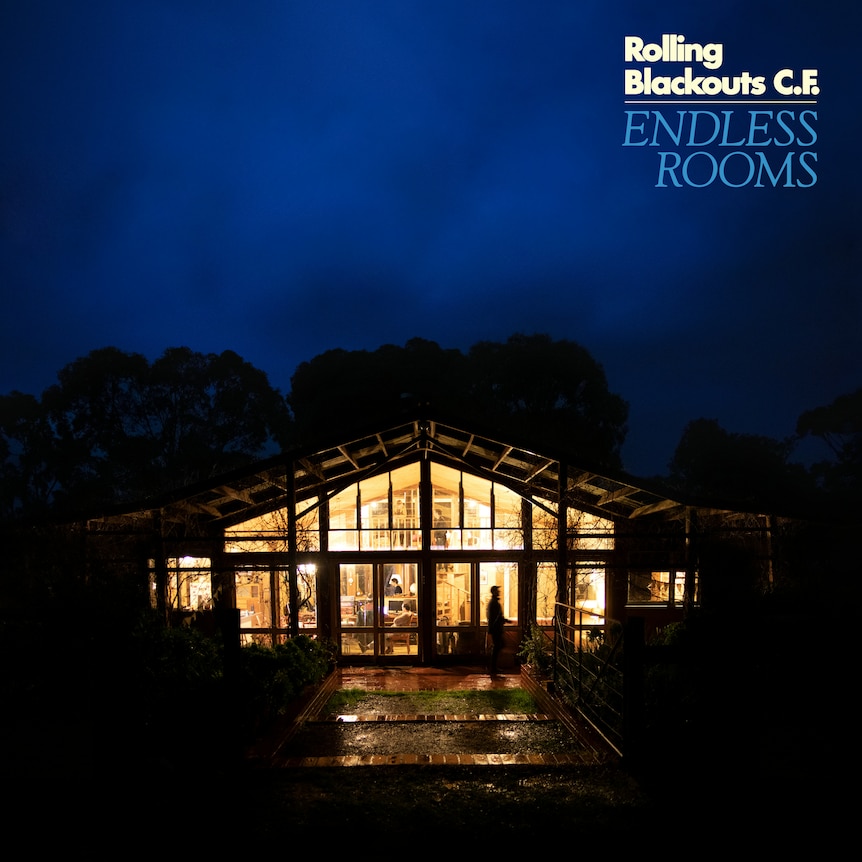 32. Rolling Blackouts Coastal Fever – Endless Rooms
I would never ask or expect my favourite artists to repeat themselves endlessly and Rolling Blackouts Coastal Fever haven't done that on their third album. There are new stories, fresh sounds, different colours.
But after more than two years of unpredictability, dependability is a hot commodity. I needed Endless Rooms to soundtrack the normal things in life that their previous albums did so well. It does.
I need the guitars to chime, wail and shimmer. I want the fast songs to rocket along. The slower tracks must be sticky and dreamy. I needed another RBCF record my wife and I could agree on. The first choice for the long drives we'd missed in lockdown. A sunny, jangly indie-rock record to make us smile and wiggle our shoulders. – Ryan Egan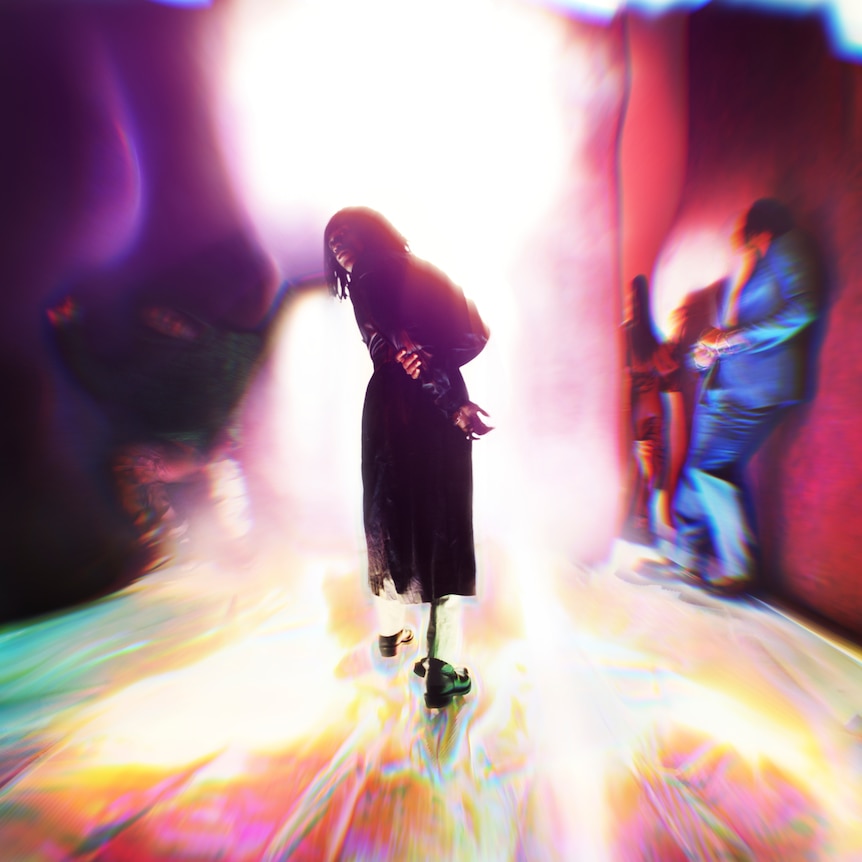 31. Obongjayar – Some Nights I Dream Of Doors
There is nothing so thrilling as an artist taking the time and space to grow into their own weirdness. I saw Steven Umoh aka Obongjayar turn up on a blog years ago, gingerly sharing his uniqueness.
I remember thinking: this could go either way. Most artists never get the chance to genuinely grow into themselves, but luckily his scope has grown organically with the support of thoughtful and intense industry connections.
This album is his proper introduction, a cohesive statement that weaves the personal and the political, drawing on both his childhood in Nigeria's Cross River State and a young adulthood spent nurtured and embraced by London's thriving indie/jazz diaspora.
Given the rare opportunity to shape himself into someone singular, Obongjayar chose to take it. – Tim Shiel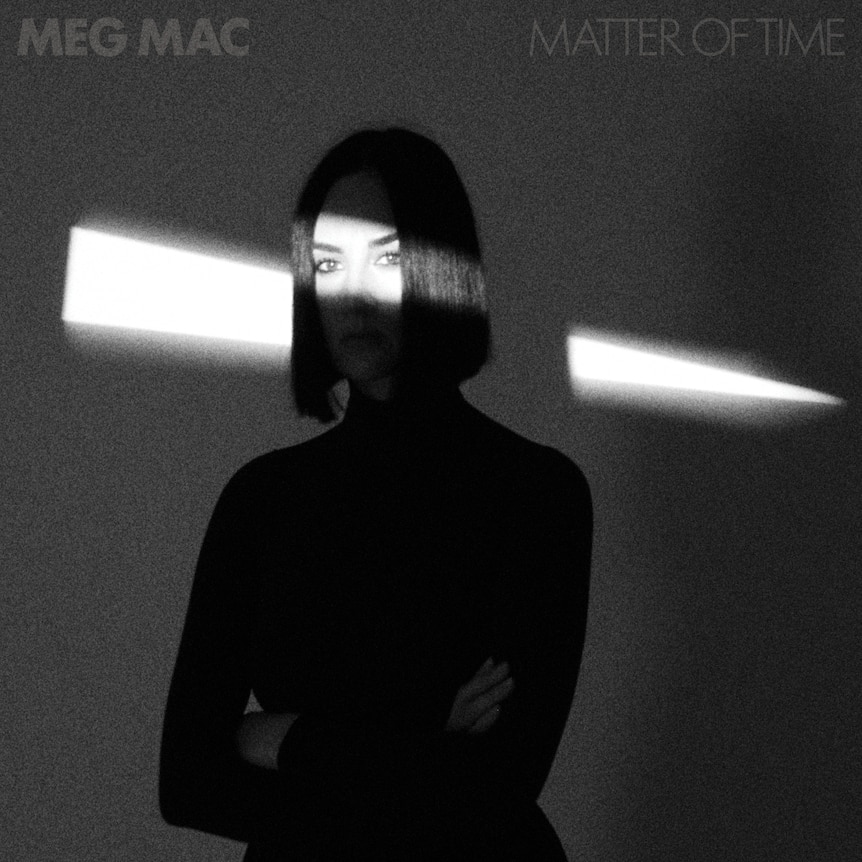 30. Meg Mac – Matter Of Time
Despite having one of the freshest voices of the past decade, Meg Mac has struggled to capture her potential across an entire record.
That struggle could have continued had she gone ahead with the original version of this LP. At the eleventh hour, she scrapped the 2020 release plans and retreated to the small NSW village of Burrawang to start over.
Taking control of her emotions and outlook, she began afresh. 'Is It Worth Being Sad' broke the drought. A spontaneous, daily songwriting game helped loosen up other ideas.
Teaming up with production duo The Donuts (Kendrick Lamar/Joji) allowed her to work off different beats ('On Your Mind'), steer away a little from the traditional, and nail some of the best performances of her career ('Matter Of Time'/'Something In The Water'). – Richard Kingsmill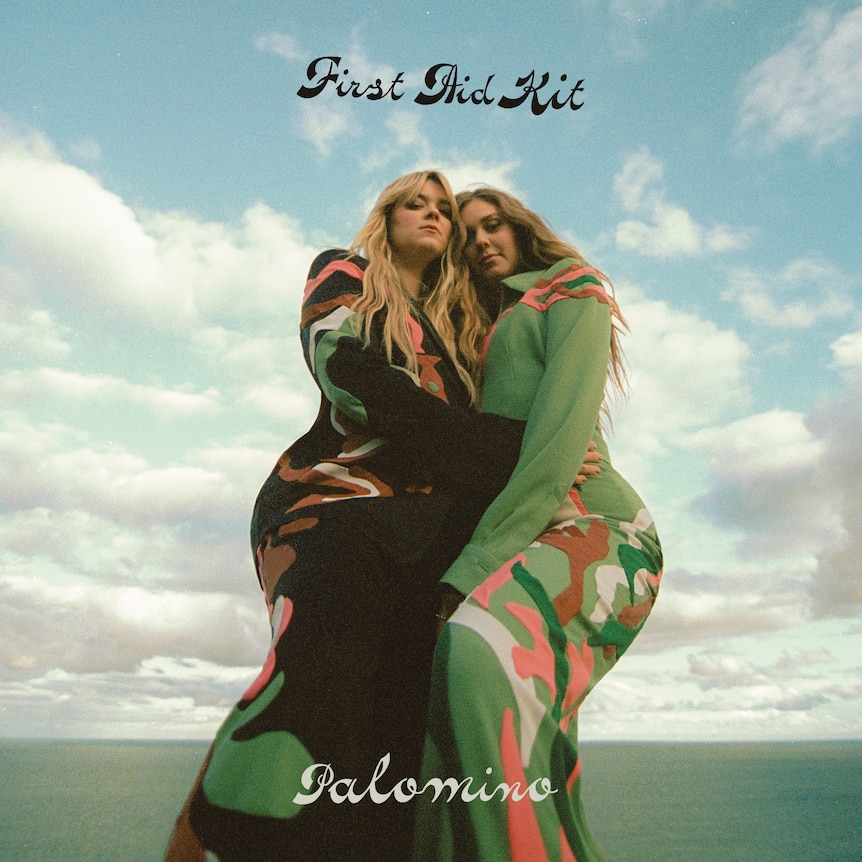 29. First Aid Kit – Palomino
The love for First Aid Kit in this country runs deep. Ten years on from their breakthrough second album The Lion's Roar, Klara and Johanna Söderberg remind us why we fell hard. Their voices are by now familiar, but they carry such strength, purity and real emotion that they keep drawing us back.
On their fifth album, the Swedish sisters combine their long running affair with Americana with an appreciation of the 80s pop-rock masters.
When the sound is this lush and expansive the songs can't help but soar. It's almost impossible to resist joining in like the third sister no one mentions.
First Aid Kit remind me of the difference between fashion and style. Fashion can be learned, but style is authentic and timeless. – Dorothy Markek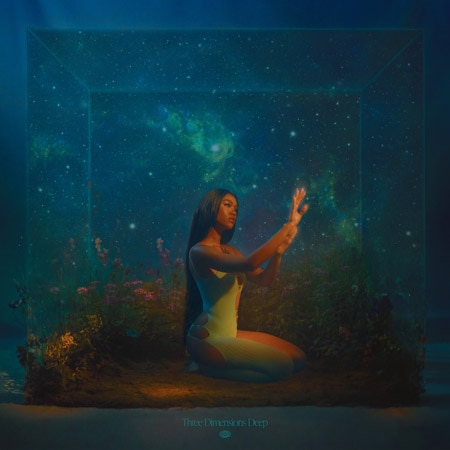 28. Amber Mark – Three Dimensions Deep
In what's been another bumpy ol' ride of a year, the debut album by New York's Amber Mark offers a first-class seat to a luxurious sonic landscape brimming with velvety beats, fluttering strings and cosmic synths.
You could enjoy the expedition purely as an aural experience or delve deeper into the layers of emotional reckoning that she explores with vulnerability, passion and composure.
"Music is a form of therapy for me," she told Double J earlier this year. " A way to process what I'm going through."
A beautifully cohesive work with just enough variation to make for an absorbing and restoring ride from start to finish. – Caz Tran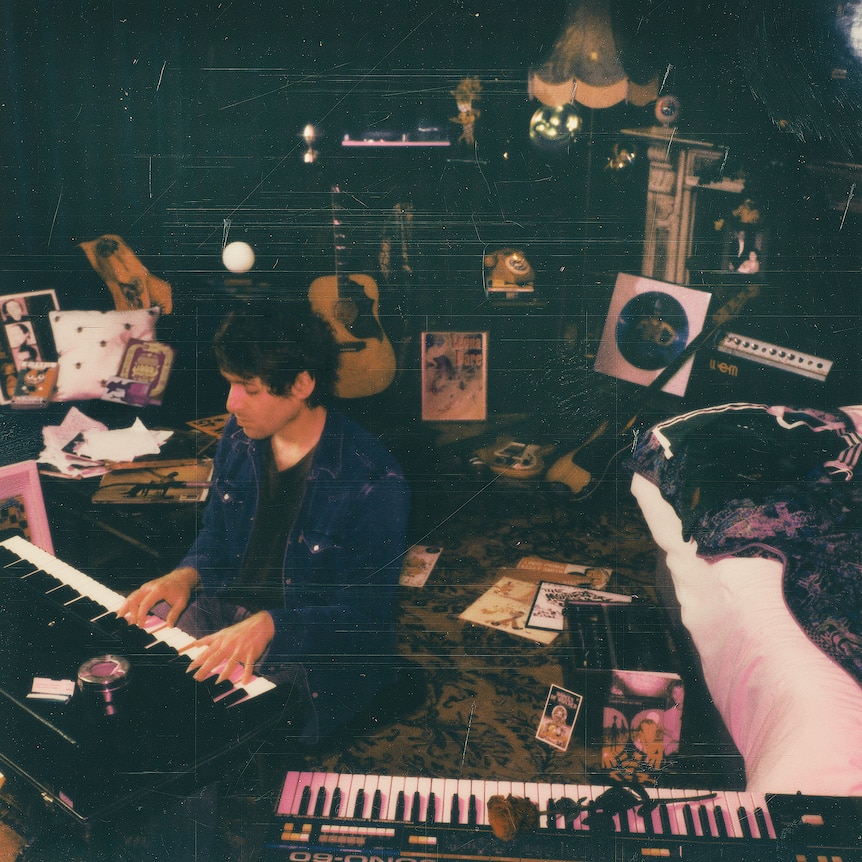 27. Paolo Nutini – Last Night In The Bittersweet
Paolo Nutini has been whispering sweet nothings through my headphones since 2006's These Streets. With his latest album Last Night In The Bittersweet I don't want him to stop.
You may miss the brilliance of 'Through The Echoes' on first listen, but dive into its lyrics, listen another 10 times, and something changes. There's reason it has over 19,000,000 streams!
For me it's the simplicity of the lyrics and intricacies of the music, a theme that runs through the entire collection.
Last Night In The Bittersweet has so much to unpack: folk ballads, neo soul, new wave, Celtic rock, Nutini sounding stripped back, raw and emotional throughout. – Wendy Saunders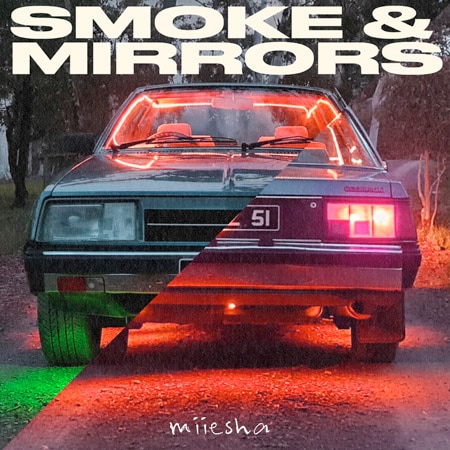 26. Miiesha – Smoke & Mirrors
While Smoke & Mirrors is technically two EPs smashed together, it still makes for a compelling, cohesive album and a powerful calling card from one of our most treasured emerging voices.
These songs are stunning on first listen, but truly get better with a little bit of time. Once you're anticipating the hook on 'Still Dream', it makes you wanna punch the air when it kicks in. You already know how vulnerable Miiesha sounds on 'Damaged', but that knowledge doesn't dull its impact.
One of the world's best emerging R&B artists has been working hard in regional Queensland over the past couple of years, Smoke & Mirrors is proof that work has been worthwhile. – Dan Condon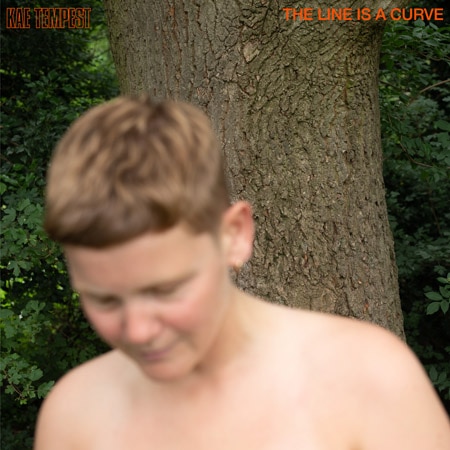 25. Kae Tempest – The Line is a Curve
Kae Tempest's work is hardly easy listening. There's lots to ponder and multiple sessions needed for ideas to sink in. Let alone the personal recovery time.
The Line is a Curve is more intimate than 2019's The Book of Traps and Lessons, where Kae first let us in. Kae hopes to inspire us to be our true selves in whatever form that takes. For them it was coming out as non-binary.
As always, their way with words sounds like dancing: either rapid, precise movements, or slow and stretched out.
And in Dan Carey's production, Kae found the perfect partner. – Dorothy Markek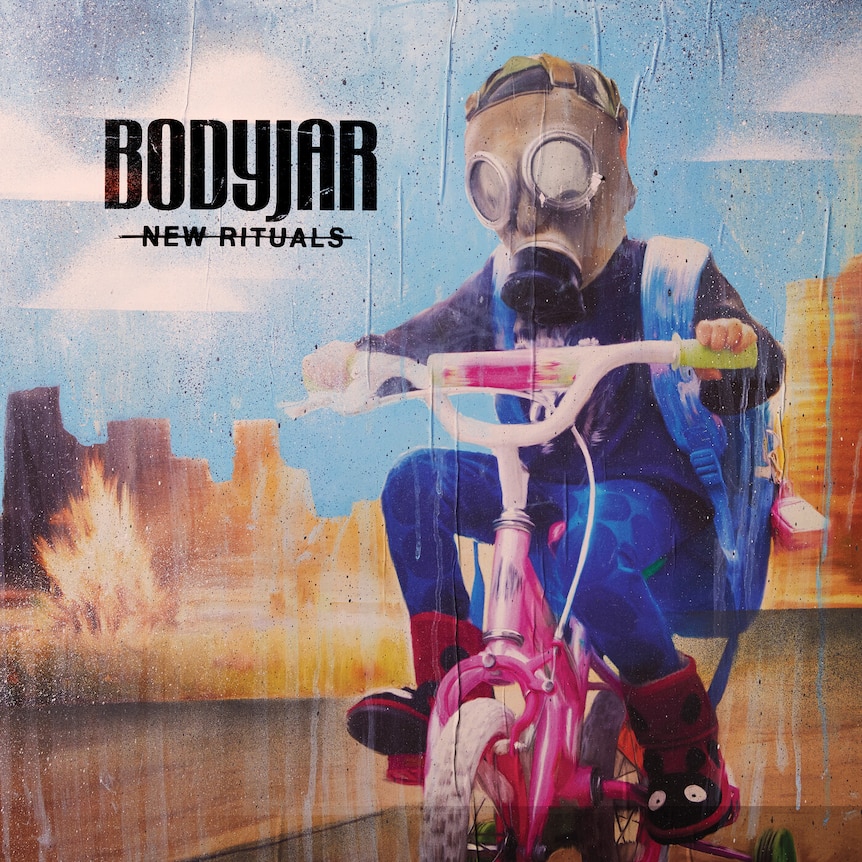 24. Bodyjar – New Rituals
They may be new rituals, but this Bodyjar album feeds off the heyday of pop punk.
It's bursting with infectious energy, and comes hard out of the gate with 'Burning Truth', a song about Rio Tinto's destruction of Indigenous history when they blew up the Juukan Gorge rock shelters.
It's an album with grit and punk spirit. When the thick Australian accent comes through in the spoken word section of 'Be The One', I feel transported back to standing on a sticky floor watching a local band play without a stage.
They may have 30 years under their belt, but Bodyjar still have a no-nonsense sensibility. It's hard not to feel pumped when giving this one a spin! – Rad Yeo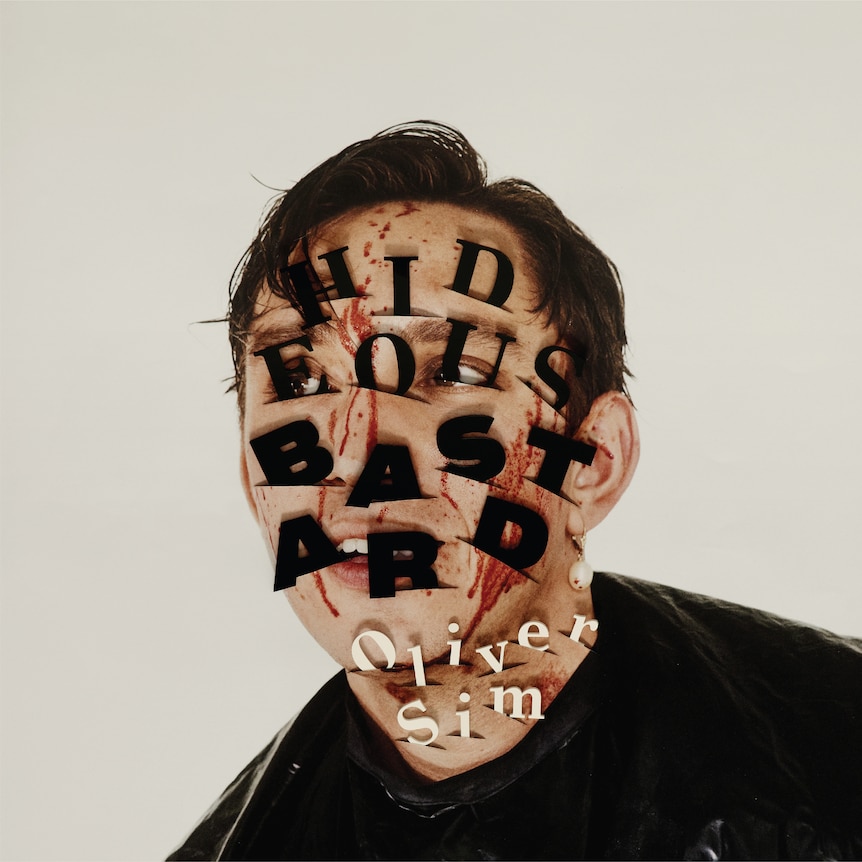 23. Oliver Sim – Hideous Bastard
We've been living with Oliver Sim's voice for over ten years, but on his debut solo album we finally get to hear him.
That's not to say he's been hiding his lamp under a bushel. Vulnerability was so thoroughly baked into the DNA of his band The xx right from the start that he seemed almost instantly completely exposed.
What has saved that project from becoming a parody of itself is the evolution of its members, all three have stepped out to find depth. For Oliver, stepping away led to an album that tackles themes potentially too specific for a band record, including the revelation he has been living with HIV since he was 17.
He documents the process of unshackling from shame and fear, slipping between a confessional tone and charming aloofness while folding in his heroes' voices: from a sampled Brian Wilson, his brother-in-feels Jamie xx, and an MVP cameo from Bronski Beat's Jimmy Sommerville.
This hideous bastard is a richer, more complicated human than anything we could have imagined in any xx song. – Tim Shiel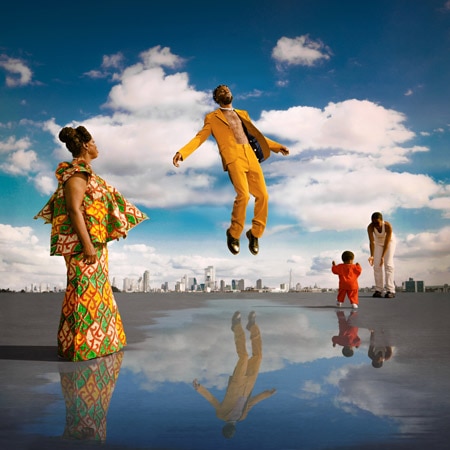 22. Kojey Radical – Reason To Smile
Reason To Smile shows 29-year-old UK rapper Kojey Radical has found his voice, as he confidently works through various moods that all hang together beautifully.
The hard funk of 'Payback' is like a refreshing slap in the face, 'War Outside' has eerie whistling and an earworm chorus, while there's great warmth to the deeply personal 'Gangsta', its uplifting production a perfect match for Kojey's openhearted verses.
He explores race, fame, family and more, sometimes with lots of heart, sometimes with a wink and wry smile.
It seems like there's a great new hip hop record coming out of London almost every week. Even so, Kojey Radical's assured debut is one of the standout recent UK hip hop releases. – Dan Condon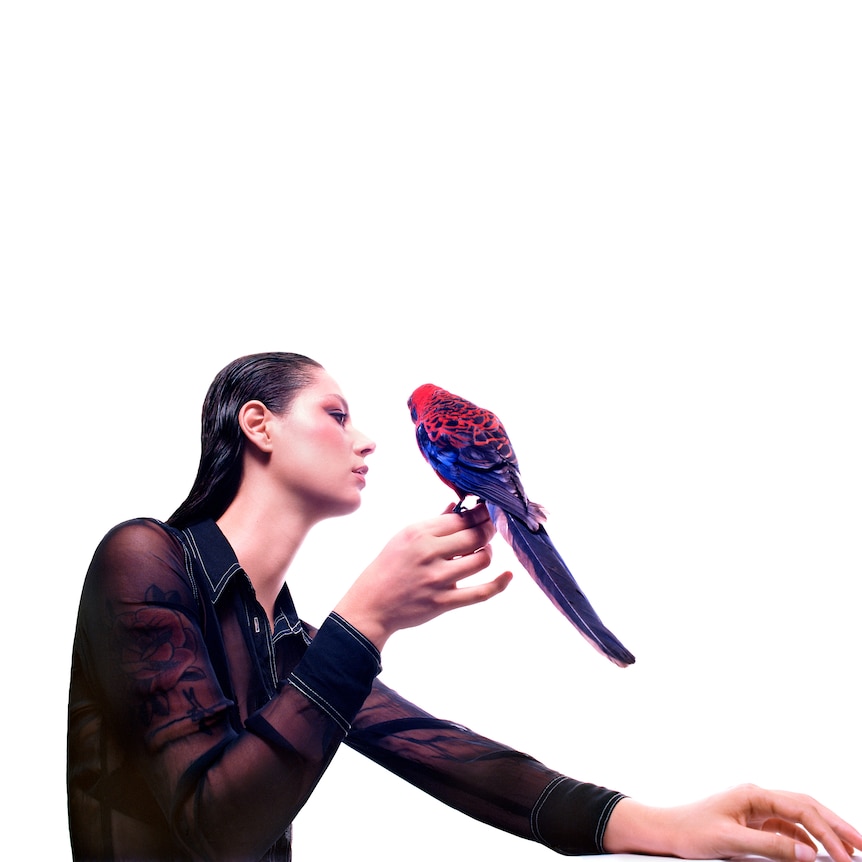 21. Grace Cummings – Storm Queen
Upon hearing Grace Cummings' 2019 debut Refuge Cove, it was immediately understood that she had arrived. That there was no-one like her before, and there might not be again. Immediately, her second album Storm Queen calls you to be submerged in its waters. It's seraphic, beguiling, and howling.
Her unmistakeable voice is like the souls of a thousand half-smoked cigarettes, and it pairs beautifully with the chilling echo of her acoustic guitar.
She has the persona of the traditional folk songwriter and storyteller, yet the surrounding production – sparse violin, howling and frenetic horns, haunting electric guitar – devour the listener.
Much like the religious experience of a Dirty Three, Nina Simone, Townes Van Zandt, Johnny Cash or Janis Joplin musical sermon, Grace Cummings rides in on the storm like a queen ready to reign. – Kath Devaney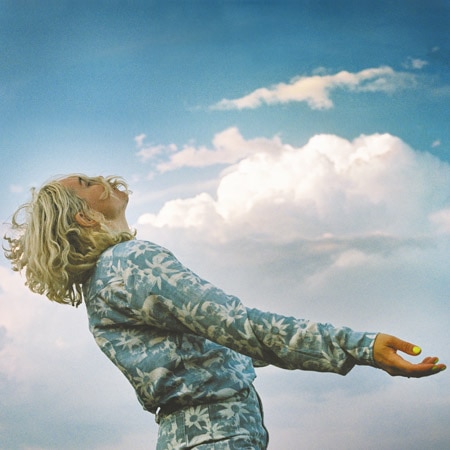 20. HAAi – Baby, We're Ascending
Like its title suggests, HAAi has been ascending through the dance scene and smashing its parameters to bits, honing her chops in the studio and with epic live sets. She has risen to be a vanguard on the global club and festival circuit.
A master of the craft and with her tools fully formed, it's no wonder her debut smacks you in the face with its transcending and euphoric soundscapes. She pulls the listener in with the cinematic scope that unfolds through the record.
It has its nods to the club, the rave, but it ebbs and flows and has more depth than her excellent live sets. This album feels fuller, bursting at the seams with vivid detailed production. HAAi has arrived as a leader in her field. – Phoebe Bennett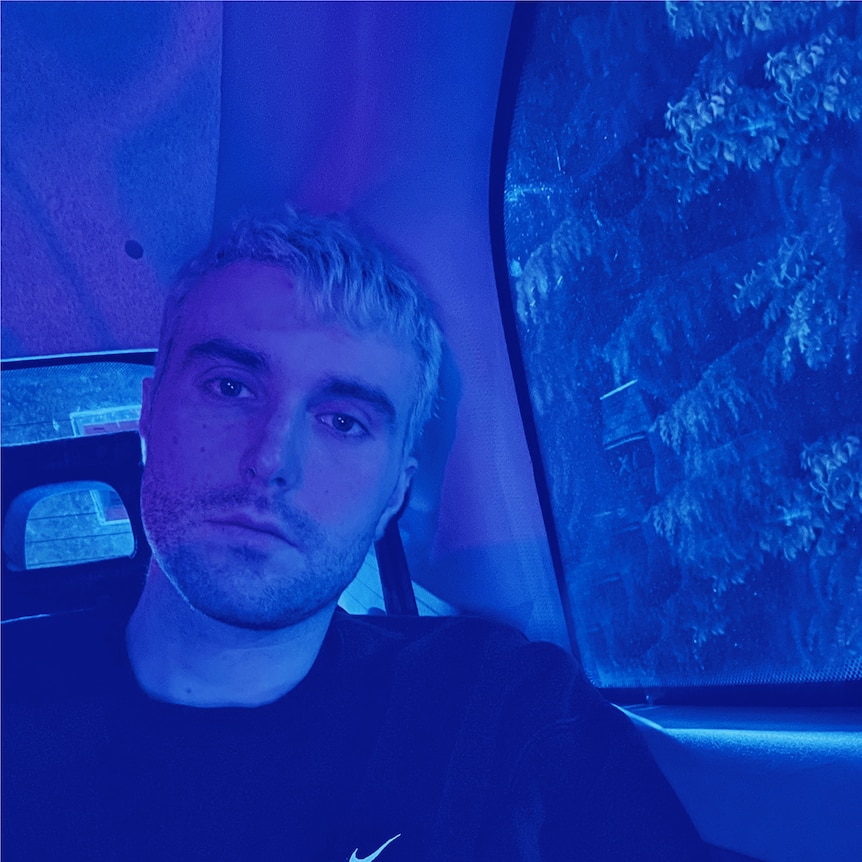 19. Fred again.. – Actual Life 3 (January 1 – September 9 2022)
It's gotta be said. Fred again.. has done it again.
This latest instalment of a trilogy, which started with the dark and confusing times at the pandemic's outset, expands the initial concept that provided such a poignant soundtrack to our shuttered, disconnected lives.
Fred's sonic journalling continues to document fleeting encounters, late night murmurings, treasured samples and missed call messages, transforming them into blissful pleas such as with 'Berwyn (all that I got is you)', iron clad bangers like 'Danielle', 'Kammy' and 'Delilah', as well as gorgeously plaintive moments like 'Winnie (end of me)'.
Rather than mourning the things we missed in our enforced isolation, Actual Life 3 is a textured, triumphant, conscious step back into actual life. – Caz Tran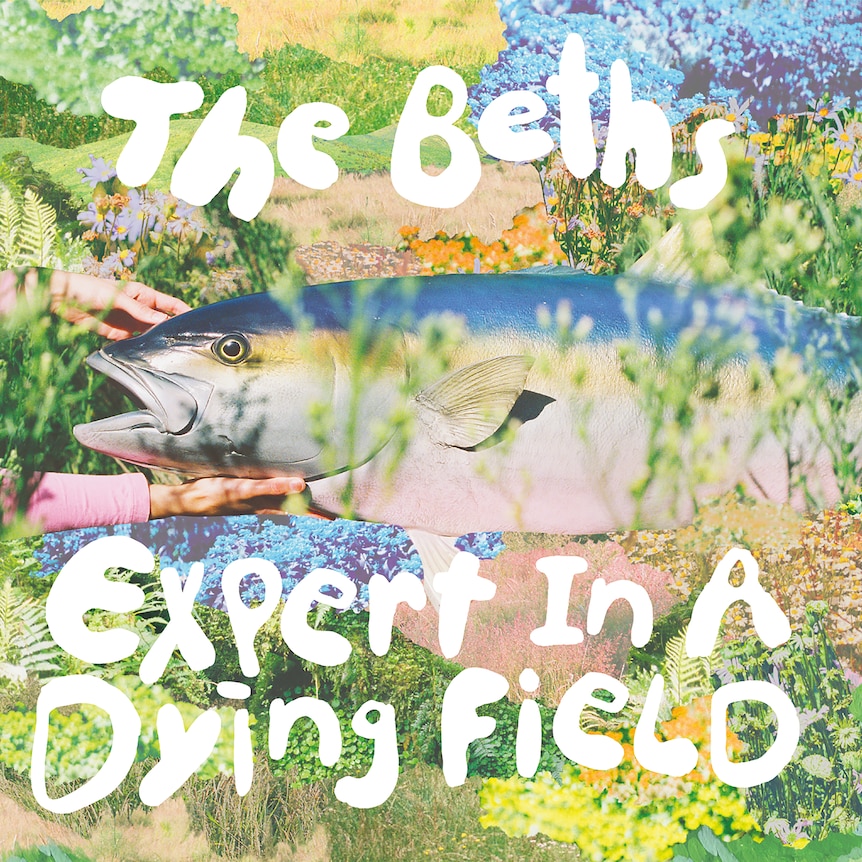 18. The Beths – Expert In A Dying Field
If you're hoping The Beths have taken a big sidestep on Expert In A Dying Field, you might need to find a new band. This, just like the New Zealand quartet's first two records, is a brilliant showcase of their vibrant, catchy, energising power-pop, and Liz Stokes' smart takes.
She's a great storyteller, a keen interrogator of human emotion, and an engaging interpreter of our biggest feelings.
At worst, her lyrics bring a smile to our faces. At best, they help reframe all the shit we're dealing with.
The band backs her up with great heft. These songs are big and bold but never flashy, bolstered by the sweetness and power of their trademark harmonies. Another gem from one hell of a band. – Dan Condon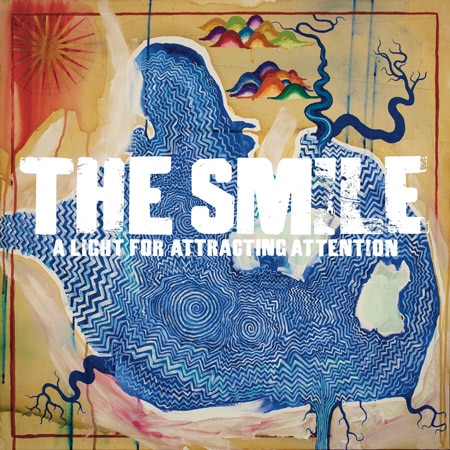 17. The Smile – A Light For Attracting Attention
The Smile is Thom Yorke and Jonny Greenwood from Radiohead with drummer Tom Skinner from London jazz group Sons of Kemet. Nigel Godrich is on board as producer. You can already hear it in your head, right?
There are echoes of the last Radiohead album on their debut, and the tasteful orchestral elements and unsettling synths have threads in Thom and Jonny's solo and soundtrack work.
There's even some noisy guitars. And, of course, that voice. But the best songs – 'The Smoke' for example – are stripped back and charmingly funky too.
Themes of self-immolation and planetary death aside, the most appealing aspect of the record is that it sounds like they're having fun. – Ryan Egan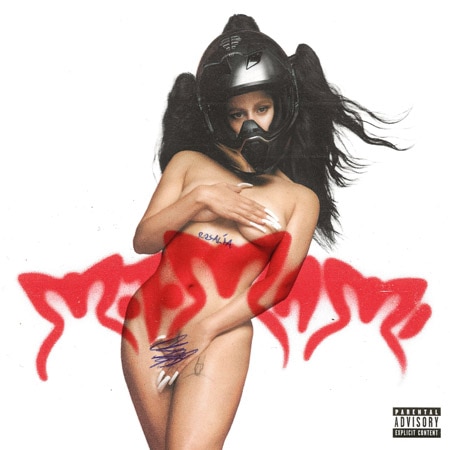 16. Rosalía – MOTOMAMI
On MOTOMAMI, Rosalía announces the arrival of her latest form, emerging as an empowered entity – both masculine 'MOTO' and feminine 'MAMI'.
MOTOMAMI is anything but mainstream: it's experimental, intentionally surprising listeners with broad Kate Bush inspired vocal changes on 'CUUUUuuuuuute' and post-dubstep fusion with a feature from James Blake on 'DIABLO'.
MOTOMAMI is Rosalía's world, and we've been blessed to get a glimpse into the future, the past and everything in between.
It ignites a fire, gives the listener a tireless power, and is a no-holds-barred emotive experience that will awaken something inside you didn't know was lying dormant. – Kath Devaney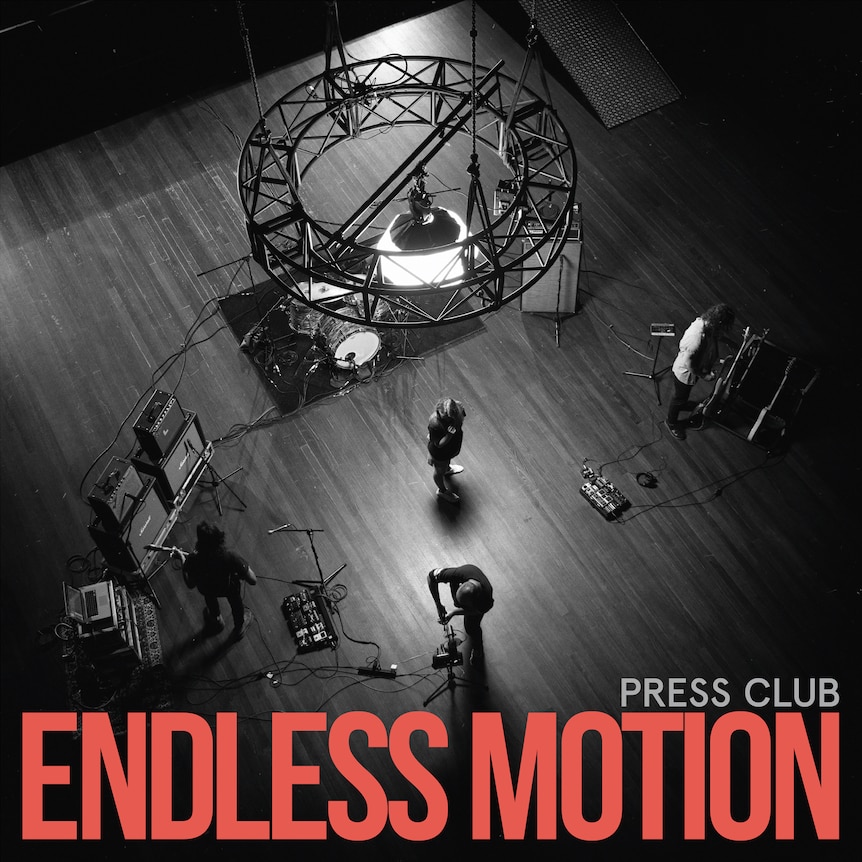 15. Press Club – Endless Motion
Press Club's third record begins with what sounds like a strike of a match and a winding high pitch. It sets the sense of anticipation high for what's to follow with lead track 'Eugene', a song that flares up like a flame hitting something combustible.
The pace barely relents from there with the forward thrust of 'Coward Street', the surging rhythm and sneer of 'Untitled Wildlife' with its declaration 'This sunburnt country's getting burned to the ground'.
There's barely contained fury, razored exasperation and a firm middle finger defiance that races throughout this taut collection of songs. It's very much the sound of a band cutting themselves loose, getting shit off their chests, and revelling in running their own race at their own adrenaline pumping pace. – Caz Tran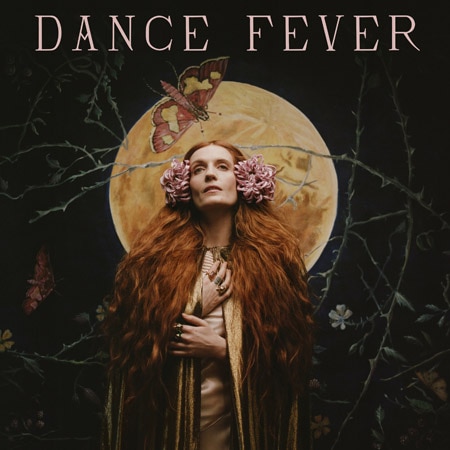 14. Florence + The Machine – Dance Fever
Florence + The Machine's fifth album has all the hallmarks of a lush, nourishing, and cathartic live music experience. There's big percussive drum fills and clap-alongs, symphonic crescendos, and Florence Welch's soul-shaking, stadium-filling voice.
Welch tackles balancing ambition with societal gender expectations, grappling with stepping away from performing, mental health, and the power of music to cope with hardships.
It's vulnerable, empowering, and deeply comforting. I can't wait to see it performed live. – Gab Burke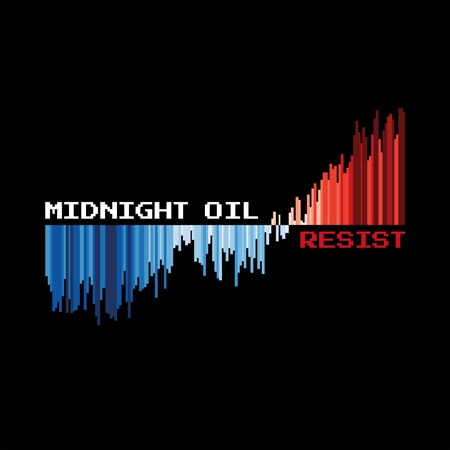 13. Midnight Oil – Resist
Resist doesn't feel like it should be Midnight Oil's final album. They still have too much to say, their riffs are still too potent, and the band simply packs a punch a whole lot mightier than one would expect from a bunch of blokes still bashing it out after 50 years. It's too powerful to be a goodbye.
Midnight Oil remain leaders in singing about a need for justice in a world that feels dirtier, more dangerous, and less fair than we hoped it'd be by now.
Resist shows us they still do it better than most. The main question from here is, who's going to take their mantle? – Dan Condon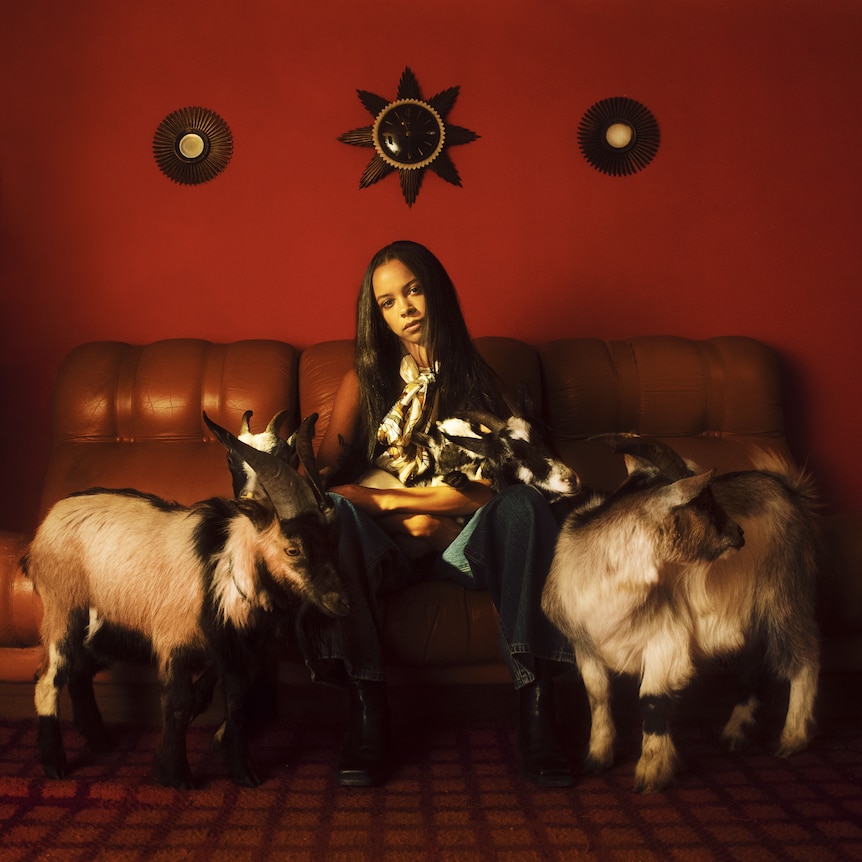 12. TSHA – Capricorn Sun
The London-based artist, producer and DJ has given us a debut album that really sets the tone for what TSHA stands for. It shimmers with emotion, it's pulsive, and it's layered with vibrant builds and vocals.
The whole album feels like there is a thread running through it, it pulls you in, and with each track TSHA exposes the many facets of her production.
It's a capture of time, a vignette of her life. The record transports you not only to the club, but also somewhere internally that feels like an epiphany.
You'll get it all on this album: house, breakbeats, acid, UKG, pop and a bit of R&B. Capricorn Sun has set TSHA up front-and-centre in the dance scene and her offering shows the complexity of her epic production skills. – Phoebe Bennett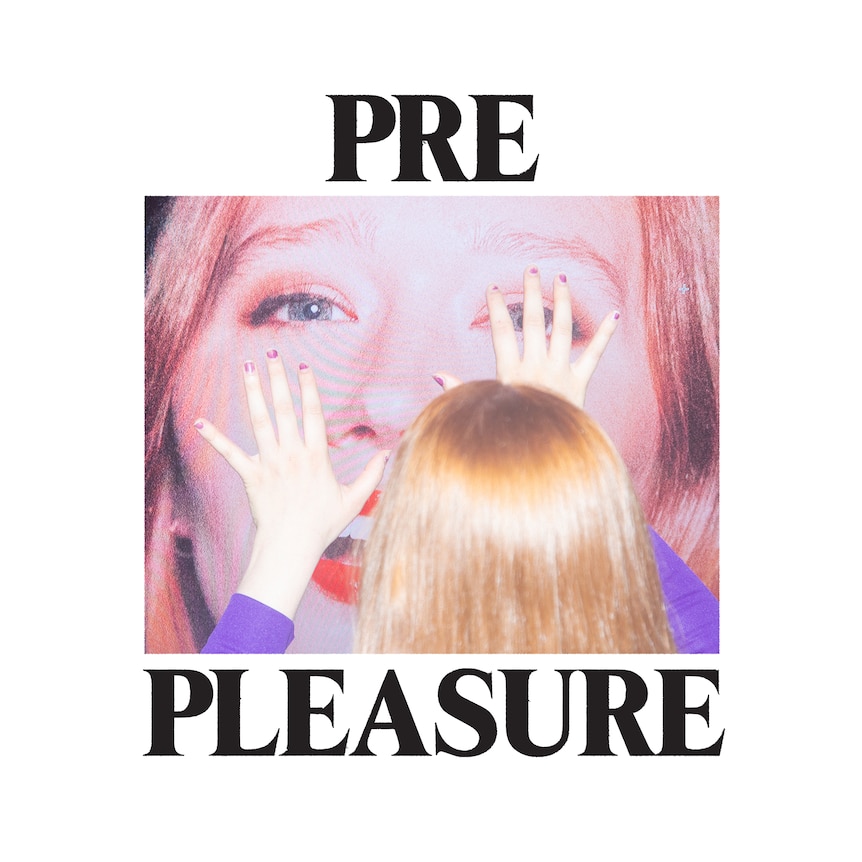 11. Julia Jacklin – Pre Pleasure
When one of today's best songwriters has a new album, anticipation is high. Julia Jacklin delivers on Pre Pleasure, gifting us with her best sounding LP so far.
The production gives extra punch in 'Love, Try Not To Let Go', where the anxious rush of the chorus lyric is matched by a crescendo of instruments, before pulling back to the calm of a piano line. It's a perfect sonic message of Julia's inner thoughts, that duck paddling madly under water, it hit me for six when I first heard it.
I love getting tangled in her stories, making them my own while also thinking about the stories she tells us with every new work, the chapters of her life. Her compulsion to share and understand herself is such a gift for us to experience as art. – Zan Rowe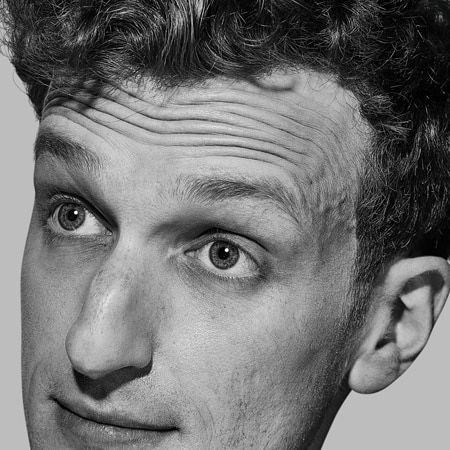 10. Harvey Sutherland – Boy
There's decades of creative, deeply personal, deeply relevant Australian electronic and dance music that never made it to the album format and potentially has no interest in doing so.
The album format doesn't always suit electronic artists, who are often more interested in finding the perfect beat than delivering an old-fashioned long-form 'artist statement'.
When one of the country's most highly regarded electronic artists – in this case, neurotic funk savant Harvey Sutherland – delivers a full length with such depth, nuance, and good humour, it's not just a celebration of his skill, it's also a reminder that Boy is only the tip of an iceberg. – Tim Shiel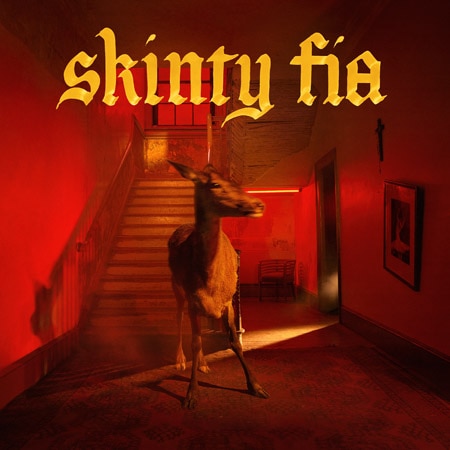 9. Fontaines D.C. – Skinty Fia
Fontaines D.C. didn't provide us with the niceties of a fun, raucous record to distract us like we've seen from many others over the past two years. They gave us escapism in a different sense, taking us to an empty church or a quiet pub that felt dark, murky, and damp, which pulled us into a space of mourning.
From the heavy bassline and celestial harmonies that start 'In ár gcroíthe go deo', their storytelling sinks you into a sombre place for deep, lean in reflection.
It truly shows how we haven't had the emotional space to do that in recent times. – Tanya Bunter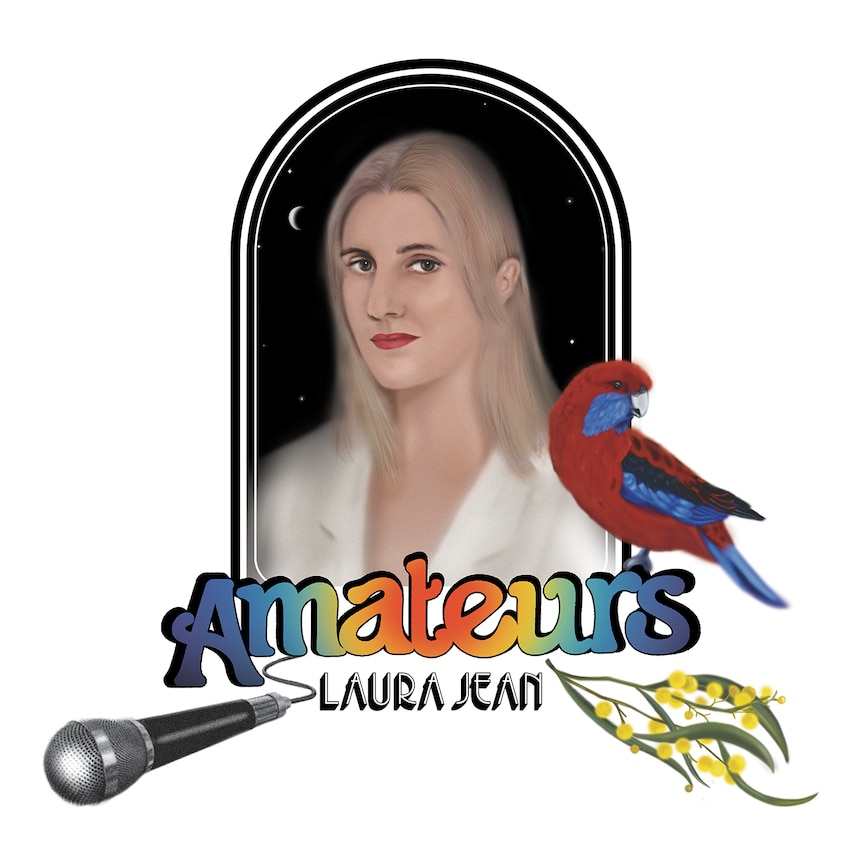 8. Laura Jean – Amateurs
Not feeling good enough? Not professional enough? Ageing in an ageist culture? Trying a career in a losing game? Laura Jean has lived it and shares it on Amateurs.
This is a record you put on, turn up loud and cry along to. It's unfortunately relatable, it's cheeky, it's a story.
Lyrically, it's a collection of anthems and of feels.
Musically, Laura Jean has created a timeless folk record, that fits into a modern collection, or could be bookended with your favourite Joni Mitchell record. – Cassie Walker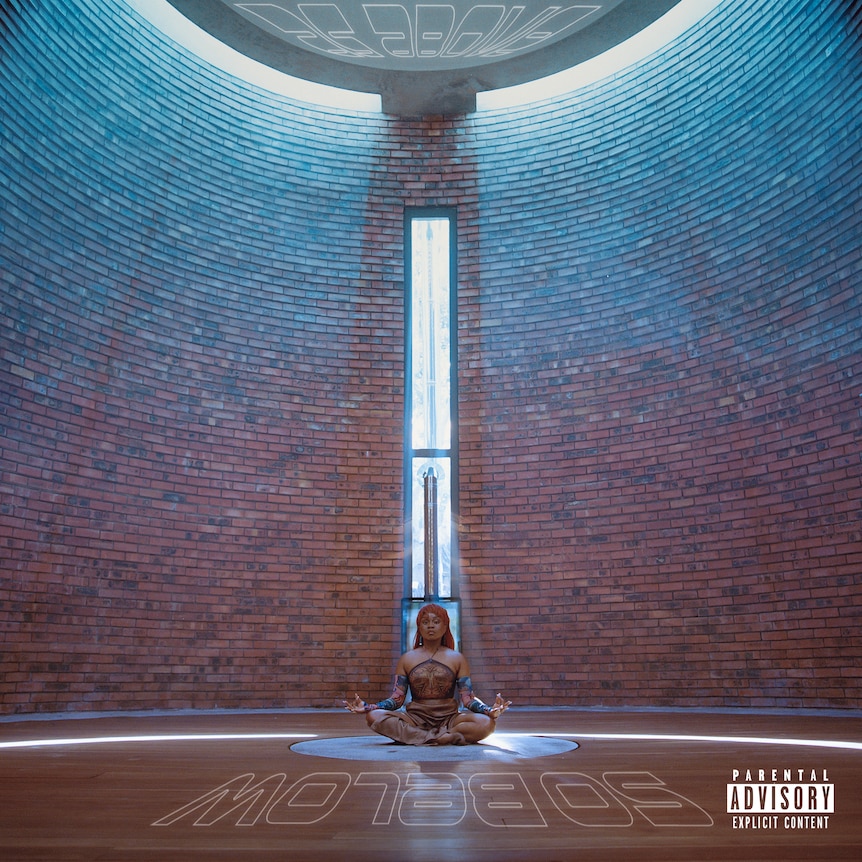 7. Sampa The Great – As Above, So Below
When Sampa The Great released The Return in 2019, she covered big issues, many of them focused on community. On As Above, So Below, her second album, Sampa focuses on herself.
This more refined thematic focus translates musically as well. She spits with an inextinguishable confidence, clarity and passion across the album. As if she's never had more to say and never felt more comfortable saying it.
She made the record quickly – it took just two weeks – and she made those constraints work in her favour. Her ambition hasn't wavered, you still feel Sampa is a font of endless exciting ideas, everything just happens a little quicker.
It's a great place for one of the most exciting artists of the current era to be. – Dan Condon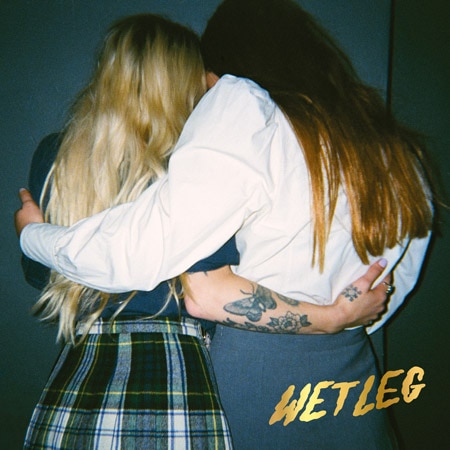 6. Wet Leg – Wet Leg
Sometimes the only thing left to do is laugh.
When you're starting to lose count of the once-in-a-century crises you've lived through. When the promise of a fulfilling adulthood is as short lived as your last high. When an SSRI prescription has become a standard teenage rite of passage.
This is the world that Wet Leg make light of on their debut.
With dry wit that pairs perfectly with their pop-punk delivery, Wet Leg paint us a portrait of young adulthood that's so relatable it hurts.
This is what makes the album so compelling; this feeling that when the inconsistencies between hope and reality become so extreme, the only thing left to do really, is laugh, and if you can, ignore that the joke is on us. – Stephen Goodhew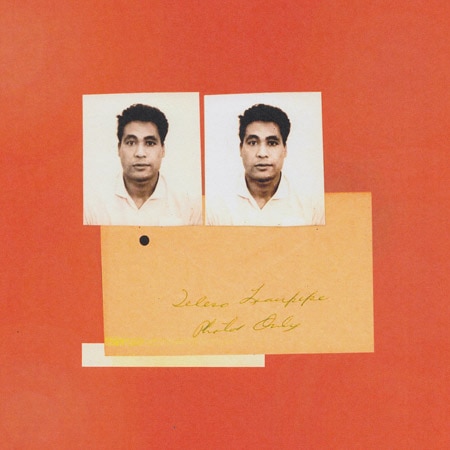 5. Gang Of Youths – angel in realtime.
I have an aversion to concept albums. Their narrow vision often doesn't keep my attention. So when I heard Gang Of Youths were basing their third album on the life story of singer Dave Le'aupepe's father, I felt nervy. I loved 2017's Go Farther In Lightness, so I was eager just to have Vol. 2 of that record.
As each single rolled out, those fears gradually evaporated. When faced with the entire record, they totally vanished.
There was so much to explore around this one man, his complex relationship to Dave, his family, and with the world at large.
It's a remarkable story of multiple lives, and the secrets and revelations that came after his passing. The effortless storytelling and those rousing GoY choruses bring the man and whole story to life. – Richard Kingsmill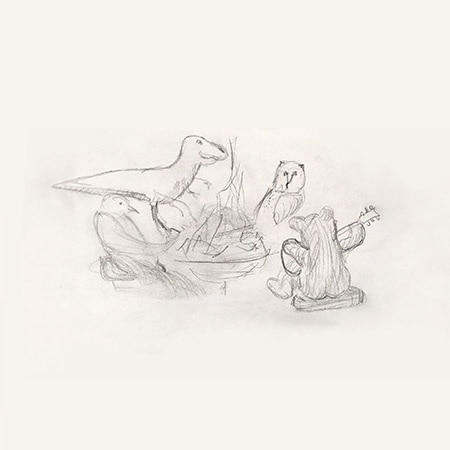 4. Big Thief – Dragon New Warm Mountain I Believe In You
Led by the unique sound and storytelling of Adrianne Lenker, Big Thief have a chemistry even they can't explain. On Dragon New Warm Mountain I Believe In You, they draw us even deeper into their world than before.
Across 80 minutes, we get a healthy measure of all the individual angles of the band's work that have made them so revered since their perfectly titled debut Masterpiece blew our minds in 2016.
Lenker's striking songwriting is backed up by distinctive performances from each member of her band, resulting in a sound that's both comfortingly familiar and intriguingly otherworldly. Dense, but worth digging into. – Dan Condon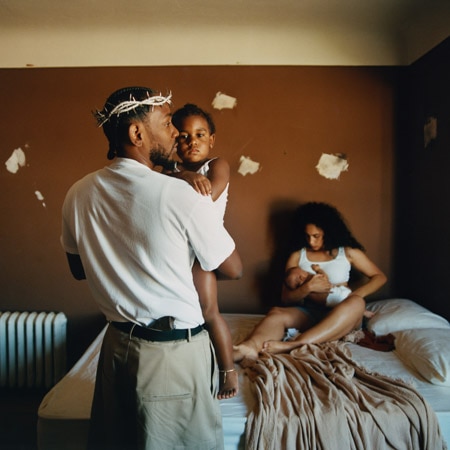 3. Kendrick Lamar – Mr. Morale and the Big Steppers
'Kendrick made you think about it, but he is not your saviour'. Kendrick Lamar knows the world deified him following the Pulitzer-winning, Hottest 100-conquering success of 2017 album DAMN. but on its highly anticipated follow-up, he's actively relinquishing that adoration.
Mr. Morale & The Big Steppers often makes for uncomfortable listening. It's a complex double album that confronts us with tough topics – infidelity, gender politics, familial trauma, cancel culture – in messy, flawed ways.
But it's also a deeply personal, fascinating statement from an artist pushing to elevate rap craft to new levels; someone who's thought long and hard about his Greatest Rapper Alive status operating in spaces that few previously crowned with that title have. It might not be the first hip hop therapy album in history, but it's quickly become the most important. – Al Newstead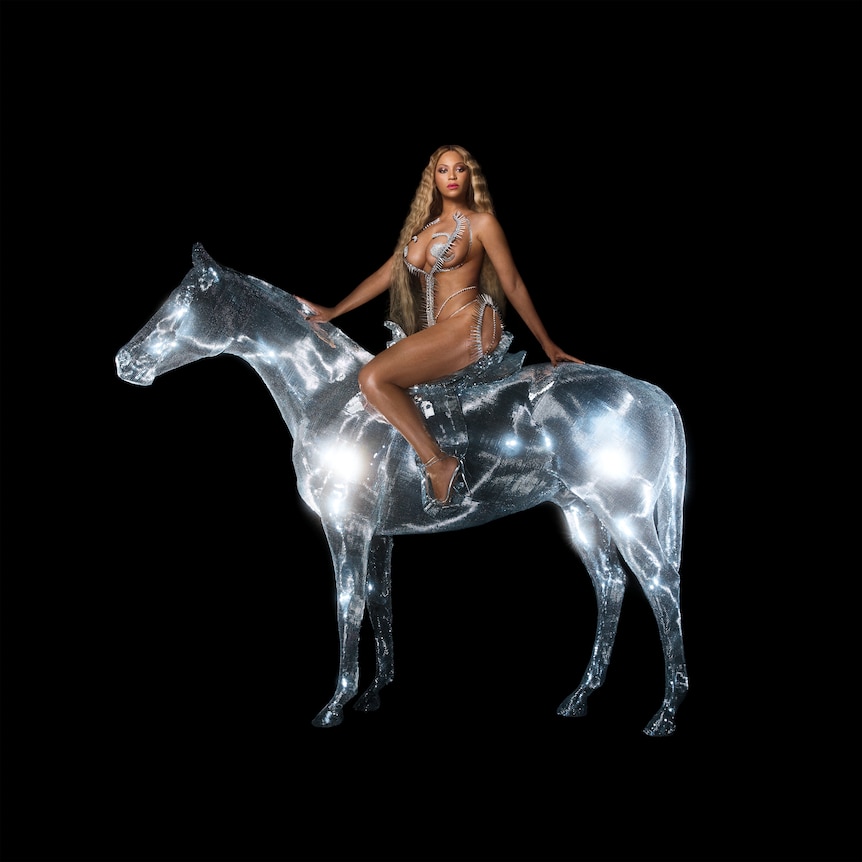 2. Beyoncé – Renaissance
When Beyoncé drops an album, everyone listens. When she dropped Renaissance, she started a worldwide disco. This is what Bey does, she creates a collective experience, and this experience screams PARTY.
Renaissance is so perfectly sequenced, it's more a DJ set than a collection of separate songs. It doesn't let up, nor would you want it to.
Sly winks, interpolations, and samples connect it to a huge history of music, and with repeated listens you uncover its heritage; the Easter egg references that make Beyonce not just a party starter but a cultural educator with a huge platform.
This is a celebration of a marginalised, queer, black culture in a year when those communities felt at risk. It's a phenomenal cry of black joy. I love this record. – Zan Rowe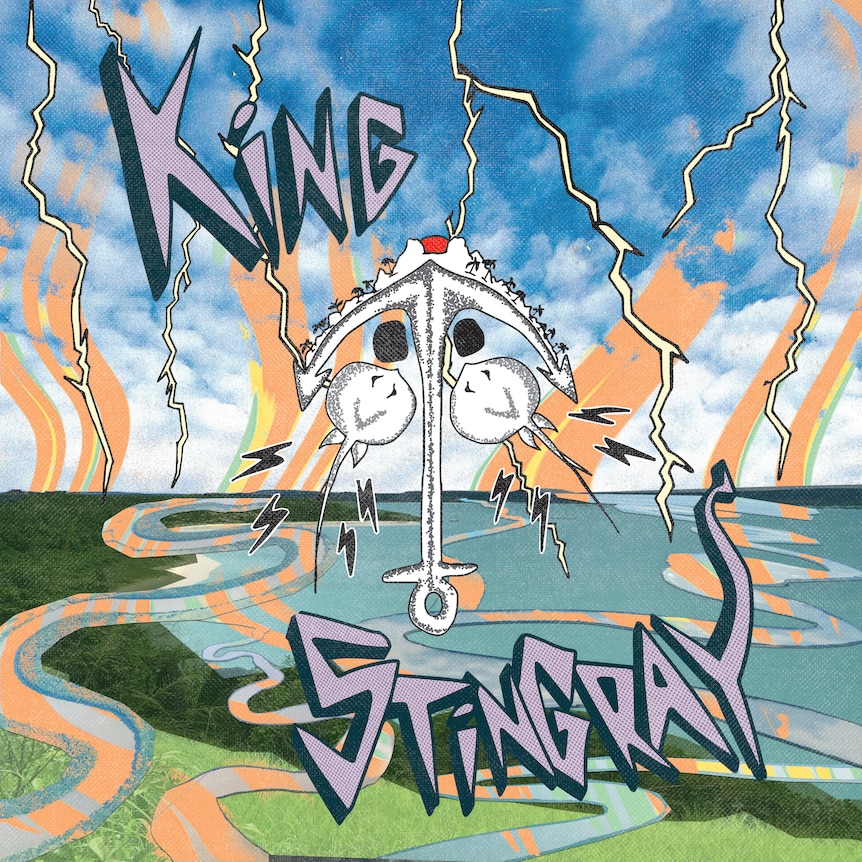 1. King Stingray – King Stingray
I can still recall receiving the email from Roy Kellaway in September 2020. Titled 'NEW YOTHU YINDI OFF-SHOOT!!!', it was a little hard to miss.
The surname Kellaway was immediately recognisable. As one of the founding members of Yothu Yindi, bassist Stu Kellaway was an integral part of the group's success.
Realising Roy must be his son set off a chain reaction of thoughts. Two years on, I know how accurate that excited gut instinct was.
It's important to recognise the similarities between King Stingray and Yothu Yindi, but also to view them as two very different acts.
King Stingray's homeland homecoming in East Arnhem Land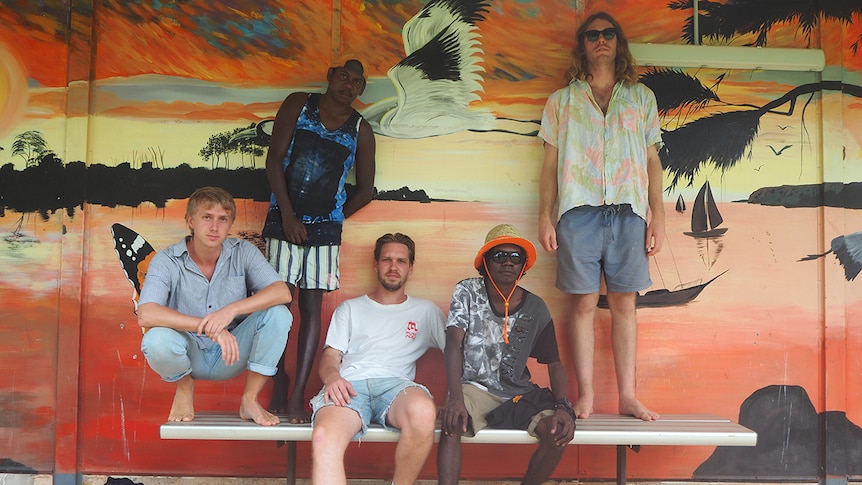 I don't ever recall anyone using the term surf-rock to describe Yothu Yindi 30 years ago.
However, the continuation of the Yunupingu/Kellaway legacy is not just heart-warming, knowing the two families are still closely connected, but it's also an obvious comparison seeing the Yolŋu and balanda (non-Indigenous) worlds working side by side. It's also, needless to say, an inspiration as much now as it was then.
The song 'Camp Dog' also opened my eyes to other similarities. The importance of the everyday.
The simple aspects of living, whether it be watching a sunset or avoiding that temperamental camp dog as you're trying to get home.
https://www.youtube.com/embed/1ueBzthe-9o?feature=oembedYOUTUBEYouTube: King Stingray – Camp Dog
You laugh at those moments, maybe learn from them, but at the heart, you celebrate them because they're real. Stingrays, dolphins, owls, trees – Yothu Yindi draw inspiration from the world around them, bringing significance from simple observations, and so does King Stingray.
Both bands also know that opening people's minds is a lot easier when they're dancing. And King Stingray have proven that on both small and large stages over two short years.
Their chemistry, which unlike Yothu Yindi draws as much from garage rock as anything, is undeniable, infectious, and impossible to be unmoved by.
The prominence of Yolŋu Matha within their songs, and the storytelling often based on ancient songlines, are two more shared qualities between the groups.
https://www.youtube.com/embed/7xO15utxqtE?feature=oembedYOUTUBEKing Stingray – Sweet Arnhem Land
I visited north-east Arnhem Land in the '90s and was incredibly lucky to see first-hand the land and community from which all this spirit and creativity is born.
These connections are to be celebrated, enjoyed, treasured and often guided by. That's the spirit and world of King Stingray.
This album can work at the wildest of parties, driving down long highways as you leave troubles behind, or simply in your headphones for an escape, or a lesson in living.
It's an album that continues to give, and the first of hopefully many more the band will give to the world. – Richard Kingsmill