Ned Nwoko Appoint His Wife Reginal Daniels As MD/CEO In His London Office
Nigeria ever young atress and wife of a billionaire Reginal Daniels, has excitingly announce her promotion by his billionaire husband, senator Ned Nwoko.
Regina Daniels has been appointed as the MD, CEO at one of Ned Nwoko's office in London. The 20 year old posted a picture of her self on Instagram with the caption "YOUNG BOSS" see post below: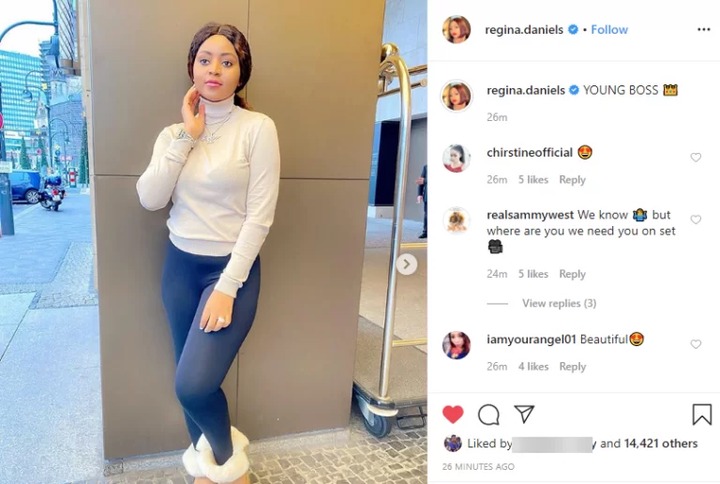 Regina who is said to be pregnant is said to be the one in control of her husband's office in London.
Reginal seems to be very lucky with the choice of husband she married, both of them has been spotted in several relaxation centre and she has been treated like a queen by his man.
Reginal Daniels husband, senator Ned Nwoko has made Regina Daniel a proud woman, their marriage has in many times get Nigerians talking online.
The other day Nigeria senator was spotted bowing down while having an handshake with the young wife of a billionaire, Reginal Daniels see photos below: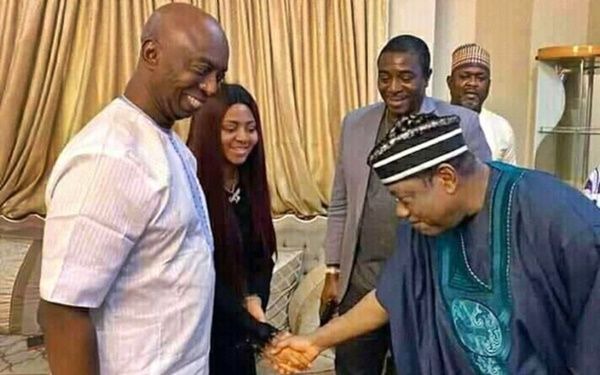 Attention Please you can Subscribe to our channel here to get all types entertainment update and short video at your finger tips.
Thanks you all for your time and support.